MULTIMEDIA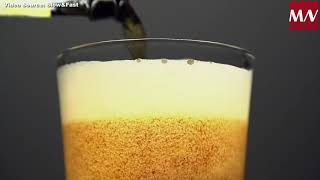 Jalisco spends about US$10 million on beer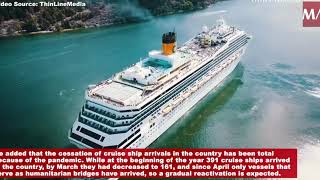 Cruise industry in Mexico registers US$134.4 million in losses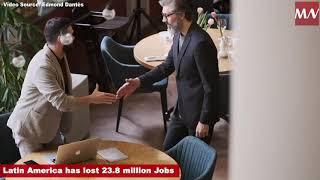 Latin America has lost 23.8 million Jobs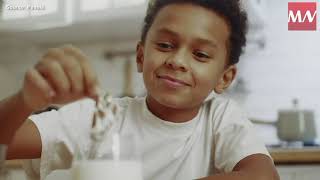 Ban on junk food in Oaxaca would cause loss of US$4.4 million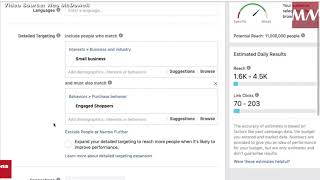 Facebook to audit ads in Mexico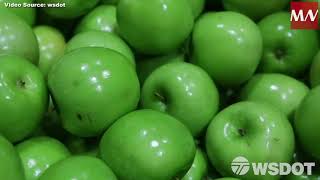 Mexican fruit and vegetable exports grow in the first quarter of the year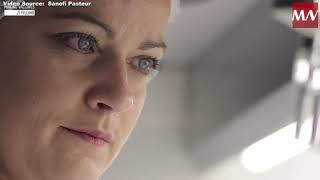 5 facts about the experimental COVID-19 vaccine in Mexico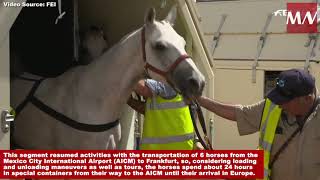 Lufthansa sees opportunity in equine transport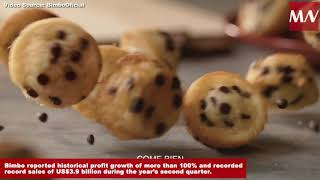 Bimbo registers record sales in the year's second quarter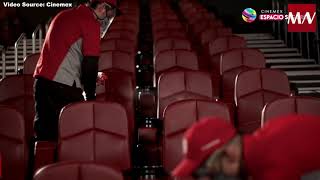 Cinemex and Cinépolis forecast to close 13 establishments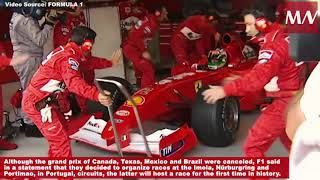 Formula 1 cancels the Mexican Grand Prix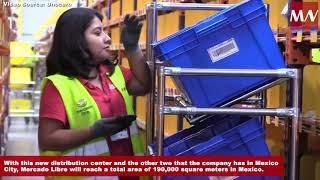 Mercado Libre to invest US$27.1 million in Jalisco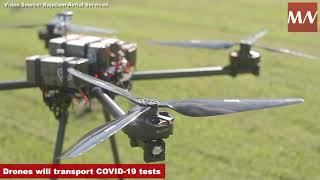 Drones will transport COVID-19 tests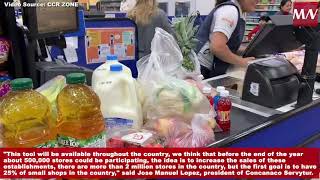 "Mandamelo" seeks to connect 500,000 stores to e-commerce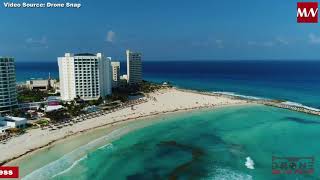 Mexico in the top 20 of tourism competitiveness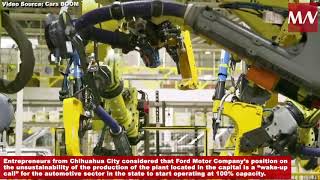 Entrepreneurs ask to open automotive production at 100%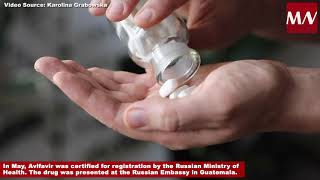 Mexico acquires Avifavir, a Russian drug to combat COVID-19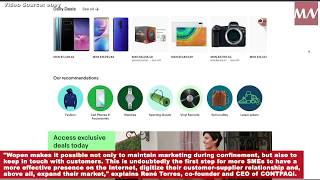 Wopen seeks to benefit businesses in Mexico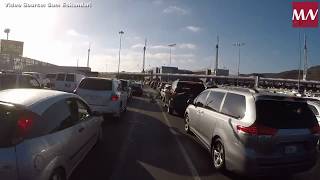 Mexico considers extending non-essential travel restrictions to the U.S. until August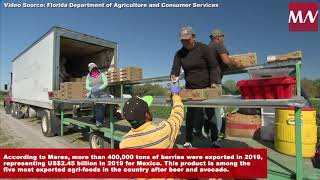 Mexican berries seek new markets to face the USMCA's challenges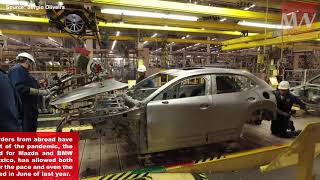 BMW, Mazda and GM recover the pace of vehicle production in Mexico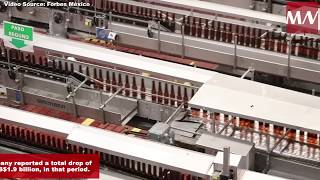 Constellation Brands' sales fell 6% in May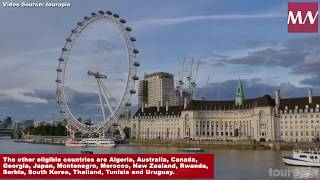 Europe closes its doors to Mexico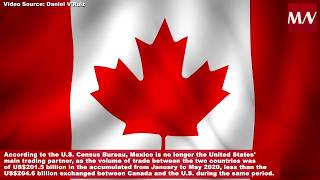 Canada displaces Mexico as largest U.S. trading partner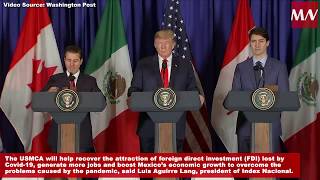 Mexico hopes to recover with the USMCA agreement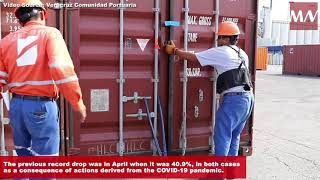 Mexican exports and imports see historic drop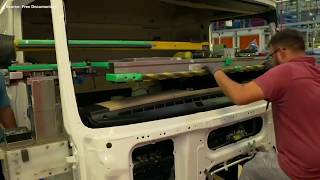 Mexico and Brazil delay free trade of heavy vehicles to 2023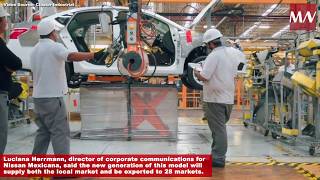 Nissan invests US$244 million to produce Sentra's new generation in Mexico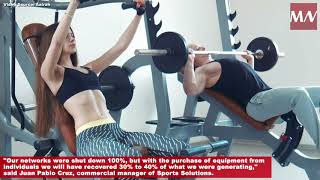 Gym equipment sales increase in Mexico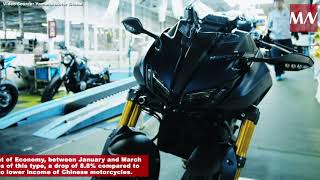 Motorcycle imports, production and sales decrease in Mexico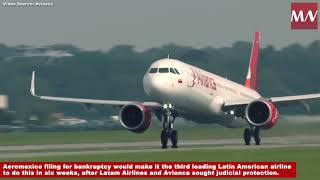 Aeromexico analyzes filing for bankruptcy in the U.S.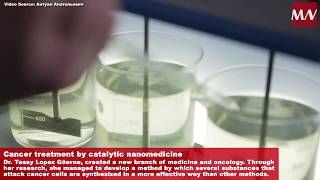 Four inventions created by Mexicans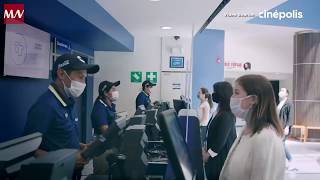 Cinépolis announces reopening of cinemas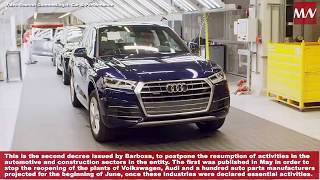 Puebla's government will not allow the reopening of the automotive industry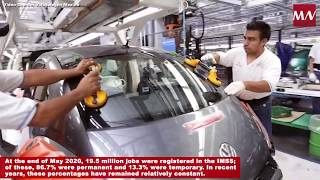 Around 838,272 jobs have been lost due to Covid 19: IMSS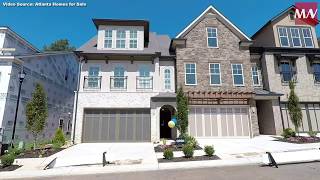 Housing sales will fall 42% this year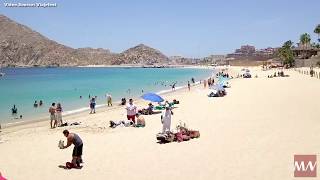 Los Cabos gets stamped for safe travel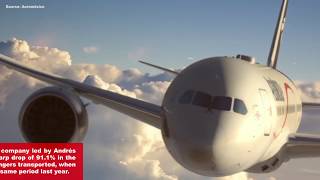 Moody's downgraded Aeromexico's rating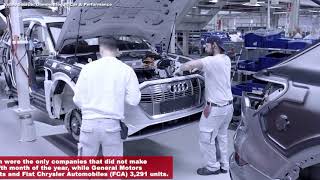 Mexico's automotive production fell 93.7% in May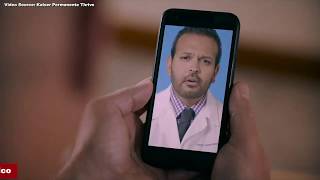 Veterinario Online arrives to Mexico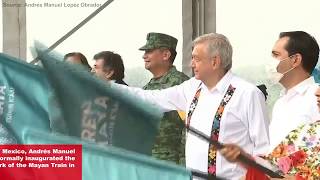 Mayan Train construction starts in Quintana Roo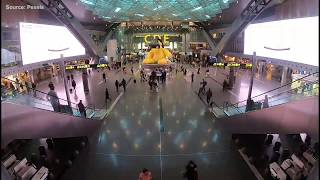 Mexican airlines reinforce sanitary measures to fight COVID 19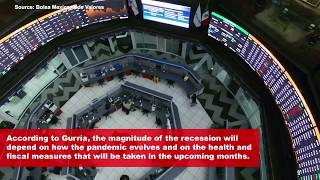 2020 and 2021 will be lost years for the Mexican economy: OECD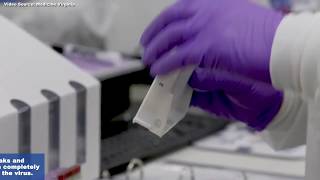 Device to detect COVID 19 using scent is created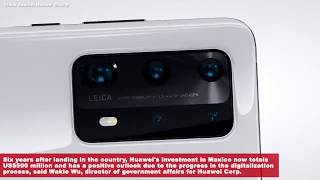 Huawei's investment in Mexico adds to US$500 million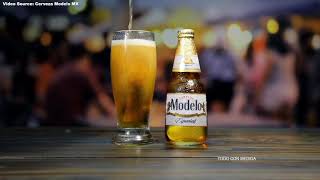 Grupo Modelo to launch special edition beer made by Mexican produced barley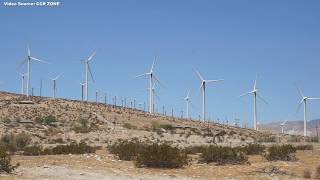 Stopping renewable energies will decrease interest in Mexico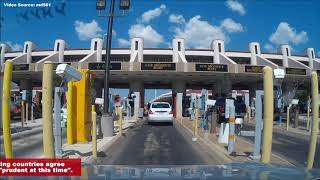 U.S. restricts non-essential travel to Mexico and Canada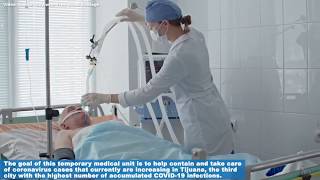 Grupo Modelo to install a temporary hospital in Baja California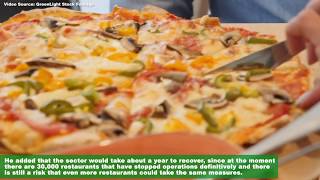 Restaurant industry prepares to resume operations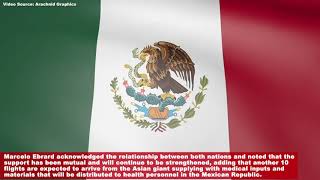 China and Mexico strengthen bilateral relationship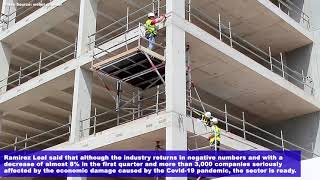 Construction companies ready to resume activities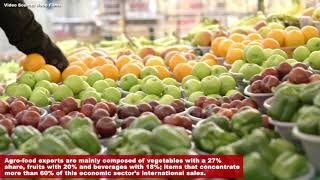 Mexico's agri-food exports exceeded US$10 billion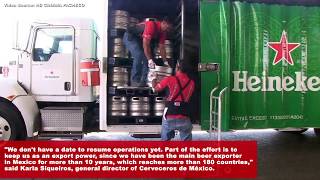 Beer industry exports could take a hit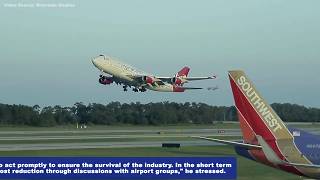 Aviation industry estimates losses of US$5.2 million in Mexico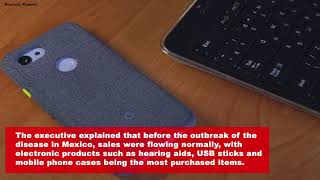 Mercado Libre de México grew 81% in sales during contingency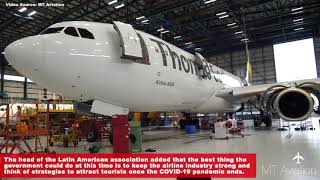 ALTA asks to prioritize air industry recovery in Mexico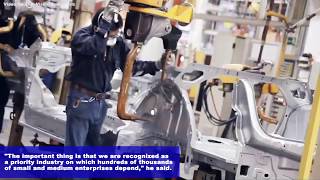 Volkswagen de Mexico will gradually resume operations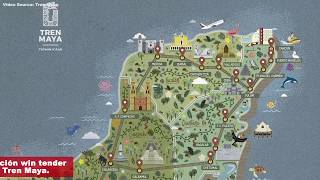 Cicsa and FCC Construcción win tender to build Section 2 of the Tren Maya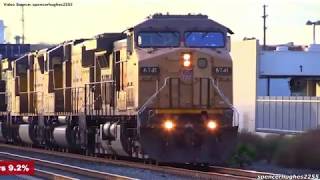 Railroad cargo transport grows 9.2 percent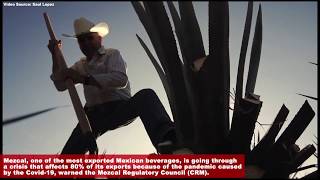 Covid-19 affected mezcal exports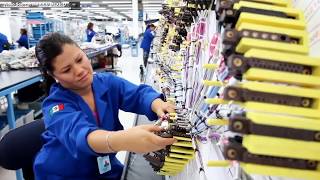 Mexico is willing to re-open essential sectors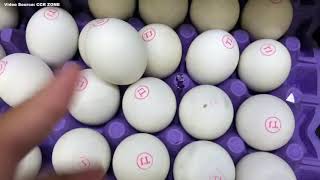 Covid-19 boosts grocery sales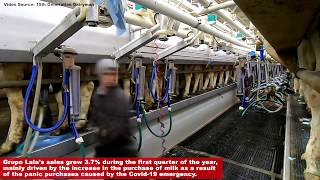 Coronavirus boosts Grupo Lala's sales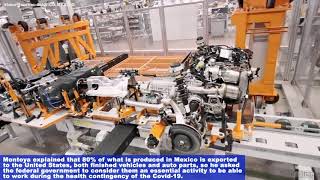 U.S. requests that Mexico reactivate the automotive industry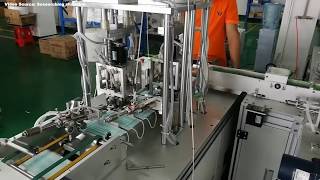 General Motors de Mexico to produce 9 million masks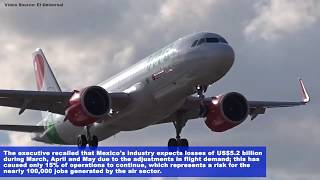 Airlines ask to stop construction in Santa Lucia and evaluate demand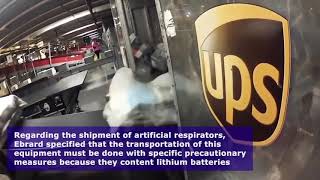 Mexico invested US$56 million in medical equipment purchased from China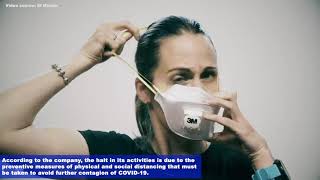 COVID-19 pandemic led to the closure of British American Tobacco in Mexico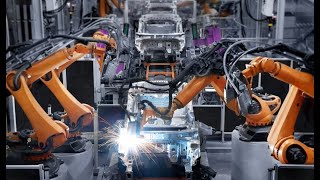 How is the automotive industry facing the COVID-19?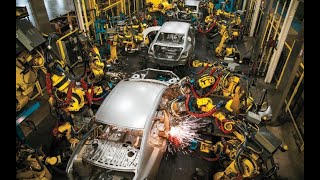 Toyota Motor Manufacturing of Guanajuato (TMMGT) has the highest technology.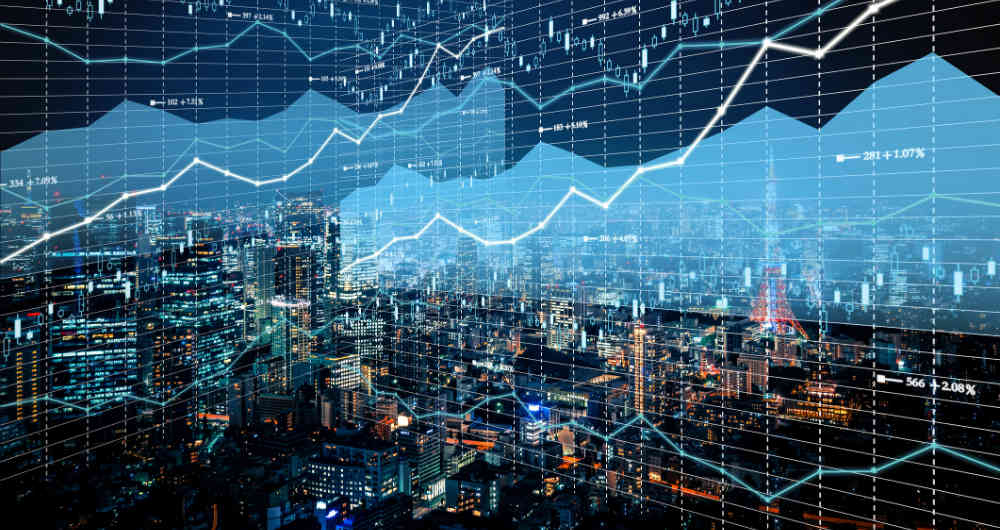 How does the trade war affect Mexico's economy?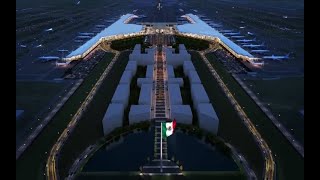 Mexico growth in aeronautical space components exports.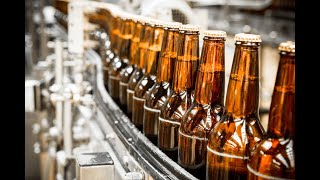 Since 2016 Mexico has been the main beer exporter worldwide.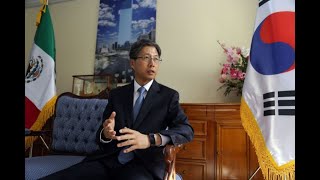 We had the pleasure and privilege of interviewing the Ambassador of South Korea in Mexico.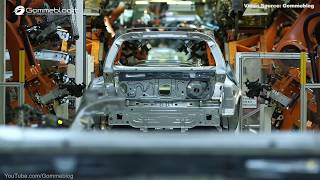 Mexico belongs to a select group of countries worldwide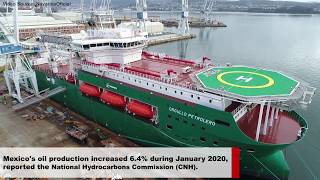 Mexico's oil production increased 6.4 percentage during January 2020.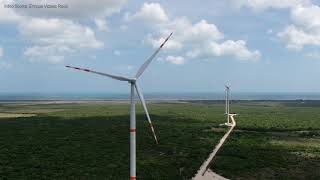 Mexico second place in Wind Energy in LATAM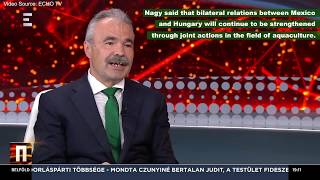 Mexico improves agreement with Hungary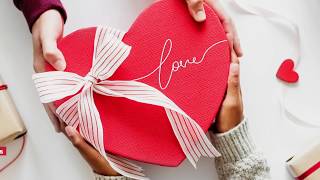 Valentine's Day is one of the most important holidays for Mexico's economy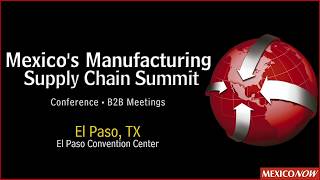 Do you want to know why you should attend to the Mexico´s Manufacturing Supply Chain Summit?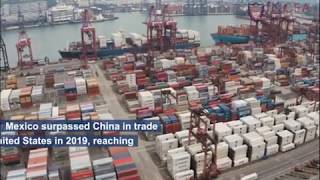 Mexico surpassed China in trade with the United States.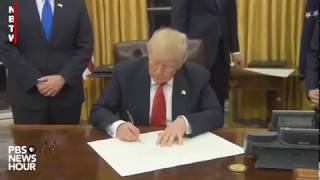 The United States finally sign the TMEC.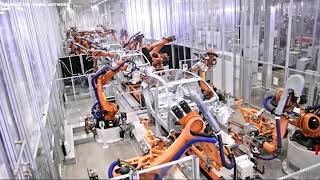 Toyota Motor Corporation announces that it will move Tacoma production exclusively to Mexico
Jalisco spends about US$10 million on beer

Cruise industry in Mexico registers US$134.4 million in losses

Latin America has lost 23.8 million Jobs

Ban on junk food in Oaxaca would cause loss of US$4.4 million

Facebook to audit ads in Mexico

Mexican fruit and vegetable exports grow in the first quarter of the year

5 facts about the experimental COVID-19 vaccine in Mexico

Lufthansa sees opportunity in equine transport

Bimbo registers record sales in the year's second quarter

Cinemex and Cinépolis forecast to close 13 establishments

Formula 1 cancels the Mexican Grand Prix

Mercado Libre to invest US$27.1 million in Jalisco

Drones will transport COVID-19 tests

"Mandamelo" seeks to connect 500,000 stores to e-commerce

Mexico in the top 20 of tourism competitiveness

Entrepreneurs ask to open automotive production at 100%

Mexico acquires Avifavir, a Russian drug to combat COVID-19

Wopen seeks to benefit businesses in Mexico

Mexico considers extending non-essential travel restrictions to the U.S. until August

Mexican berries seek new markets to face the USMCA's challenges

BMW, Mazda and GM recover the pace of vehicle production in Mexico

Constellation Brands' sales fell 6% in May

Europe closes its doors to Mexico

Canada displaces Mexico as largest U.S. trading partner

Mexico hopes to recover with the USMCA agreement

Mexican exports and imports see historic drop

Mexico and Brazil delay free trade of heavy vehicles to 2023

Nissan invests US$244 million to produce Sentra's new generation in Mexico

Gym equipment sales increase in Mexico

Motorcycle imports, production and sales decrease in Mexico

Aeromexico analyzes filing for bankruptcy in the U.S.

Four inventions created by Mexicans

Cinépolis announces reopening of cinemas

Puebla's government will not allow the reopening of the automotive industry

Around 838,272 jobs have been lost due to Covid 19: IMSS

Housing sales will fall 42% this year

Los Cabos gets stamped for safe travel

Moody's downgraded Aeromexico's rating

Mexico's automotive production fell 93.7% in May

Veterinario Online arrives to Mexico

Mayan Train construction starts in Quintana Roo

Mexican airlines reinforce sanitary measures to fight COVID 19

2020 and 2021 will be lost years for the Mexican economy: OECD

Device to detect COVID 19 using scent is created

Huawei's investment in Mexico adds to US$500 million

Grupo Modelo to launch special edition beer made by Mexican produced barley

Stopping renewable energies will decrease interest in Mexico

U.S. restricts non-essential travel to Mexico and Canada

Grupo Modelo to install a temporary hospital in Baja California

Restaurant industry prepares to resume operations

China and Mexico strengthen bilateral relationship

Construction companies ready to resume activities

Mexico's agri-food exports exceeded US$10 billion

Beer industry exports could take a hit

Aviation industry estimates losses of US$5.2 million in Mexico

Mercado Libre de México grew 81% in sales during contingency

ALTA asks to prioritize air industry recovery in Mexico

Volkswagen de Mexico will gradually resume operations

Cicsa and FCC Construcción win tender to build Section 2 of the Tren Maya

Railroad cargo transport grows 9.2 percent

Covid-19 affected mezcal exports

Mexico is willing to re-open essential sectors

Covid-19 boosts grocery sales

Coronavirus boosts Grupo Lala's sales

U.S. requests that Mexico reactivate the automotive industry

General Motors de Mexico to produce 9 million masks

Airlines ask to stop construction in Santa Lucia and evaluate demand

Mexico invested US$56 million in medical equipment purchased from China

COVID-19 pandemic led to the closure of British American Tobacco in Mexico

How is the automotive industry facing the COVID-19?

These will be some of the consequences in Mexico's automotive industry.

Toyota Motor Manufacturing of Guanajuato (TMMGT) has the highest technology.

How does the trade war affect Mexico's economy?

Mexico growth in aeronautical space components exports.

With the increase in aeronautical components exports to Germany Mexico accumulated a total of US$840 million worldwide in 2019.

Since 2016 Mexico has been the main beer exporter worldwide.

We had the pleasure and privilege of interviewing the Ambassador of South Korea in Mexico.

Who spoke to us about the relationship between both countries and the projects they expect to successfully carry out.

Mexico belongs to a select group of countries worldwide

Mexico belongs to a select group of countries worldwide with the best technology in the automotive industry.

Mexico's oil production increased 6.4 percentage during January 2020.

Mexico's hopes to close this year with the production of 1.8 million barrels.

Mexico second place in Wind Energy in LATAM

The federal government now has the important task of presenting the "2020 Energy Infrastructure Plan". It will be discussed on March 4 and 5 of this year, in the ninth edition of Mexico WindPower.

Mexico improves agreement with Hungary

The first accordance to benefit foreign trage among the countries was first formed in 1968. Hungary gives this preferential tariff treatment to 84 countries, among them Mexico. Every nation needs technological and training improvements.

Valentine's Day is one of the most important holidays for Mexico's economy

Do you want to know why you should attend to the Mexico´s Manufacturing Supply Chain Summit?

If you are OEM, Tier 1 or Tier 2 Enter this link now and register for free https://lnkd.in/gKFMiFC

Mexico surpassed China in trade with the United States.

The great challenge for Mexico to maintain commercial growth with the US is based on the development of new technologies, human resources and promoting investment in the country.

The United States finally sign the TMEC.

Toyota Motor Corporation announces that it will move Tacoma production exclusively to Mexico
Subscribe to our Bulletin
Unrestricted and Free Access to MEXICONOW Digital Editions