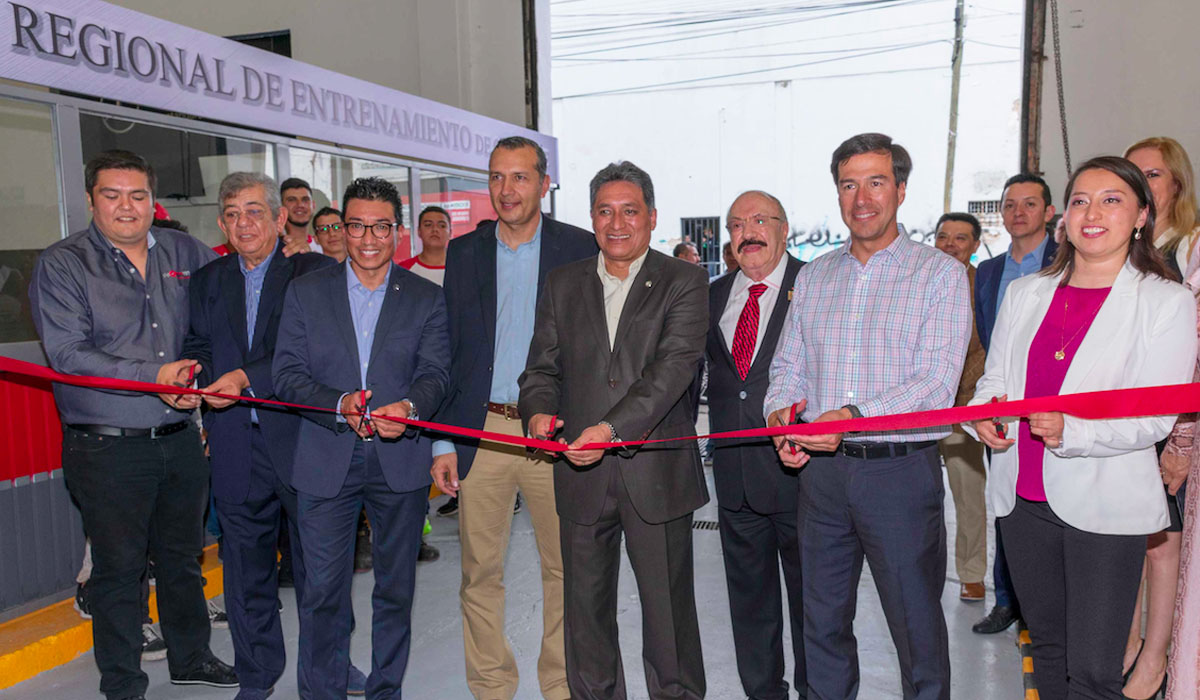 MEXICO – In order to increase the number of automotive technicians and engineers, Daimler Vehicles Commercial Mexico (DVCM), in alliance with Grupo CEDVA and the Association of Distributors of Daimler Commercial Vehicles (ADAVEC), presented the project entitled "Enabling Regional Training Centers"
The objective of this initiative is to offer courses for the attention of heavy commercial vehicles which will be taught in areas of high vehicular traffic of cargo and tourism; highly relevant logistics centers and strategic points of connection with other territories.
The project will be executed throughout this year in two stages. The first stage began in May with the opening of a training center in García Plant, Nuevo León, a factory dedicated to the production of Mercedes Benz Buses. The second stage was launched at the CEDVA Guadalajara facilities and at the end of this month another center will be opening at GRUVER Veracruz; for the second semester centers will be opened in CEDVA Culiacán and CEDVA Mérida.
In this regard, Alfredo Carsolio, after-sales director of Daimler Trucks Mexico, highlighted the importance of developing qualified talent for distributor workshops. "Our goal in the first phase is to train 300 employees including mechanics, business advisers and guarantee personnel, that is, around 100 people per region who will strengthen their skills to keep improving."
Source: Transportes y Turísmo