Nissan Mexicana inaugurates the first City Hub in the Americas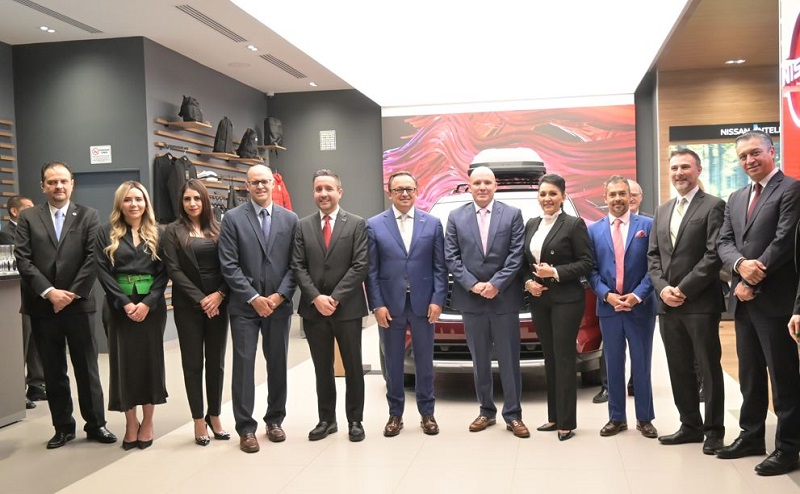 MEXICO CITY – Nissan, together with Grupo Cobama, announces the opening of the first and only boutique store in Mexico and America, the new Nissan City Hub, located in the Mitikah Mall in Mexico City.
Nissan City Hub comes as a result of the brand's interest in approaching the customer in a different way, where they can learn about its differentiators, history, value and innovations, through a revolutionary retail concept that seeks to improve the shopping experience, with digitization and simplification of processes, thus maximizing customer convenience.
It is worth mentioning that there are 14 City Hubs globally: six in Japan, seven in China, one in the Philippines and, this 2022, Mexico joins the list. The new Nissan City Hub in Mitikah joins the more than 100 stores nationwide that already have the new global architectural design for the brand's stores.
"Being pioneers in bringing a new and exclusive shopping experience to the region is another milestone for Nissan Mexicana," said Francisco Soto, director of Customer Quality and Development of the Nissan Mexicana Dealer Network.
Román added that the new Nissan City Hub will be fully dedicated to an exclusive and immersive experience. In addition, thanks to new technologies and tools it offers a seamless continuity from online to offline with the customer.
Nissan has identified a natural evolution of the market and thanks to its vision focused on improving people's lives, has generated new ways to approach the customer.