2% of employees within Volkswagen Puebla facilities test positive for COVID-19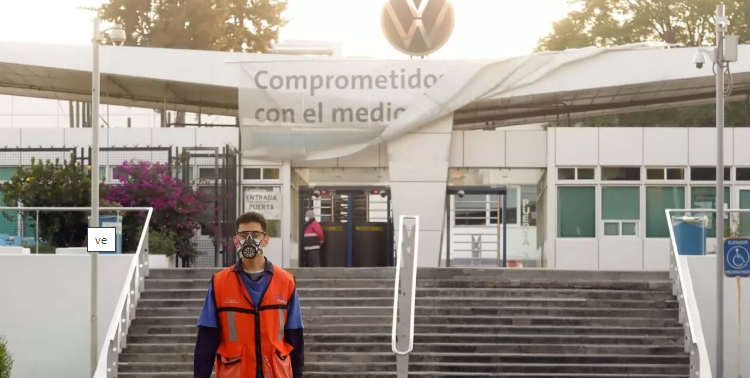 PUEBLA – Volkswagen's Puebla plant recently stated that 2% of its employees has tested positive for Covid- 19 showing the magnitude of the challenges automotive manufacturers will have to overcome amid the reopening of plants in the face of the Coronavirus pandemic.
The German auto maker which has been applying rapid tests to its personnel to detect Covid-19 infections, stated that workers who tested positive for Coronavirus contracted the virus before rejoining the work.
Said test has a sensitivity greater than 90%, thus detecting healthy workers and those who carry the virus. It's been reported that, 45% of the company's 11,364 workers and collaborators have been examined so far. More than 98% have not presented the virus or become ill with COVID-19 while just under 2% show active presence of the virus and had to return to their homes for a period of 14 days. During this time their state of health will be monitored. Likewise, it is confirmed that the majority of these collaborators are asymptomatic.
Volkswagen added that currently operations within the plant "are focused on training and reparation for the start of manufacturing." Mexico has been criticized for promoting the reactivation of its productive activities in the midst of a growing pandemic, more than 22,500 deaths and 185,000 contagions had been detected until Monday June 22nd.
Source: El Economista