Four automotive investments that arrived in México despite the coronavirus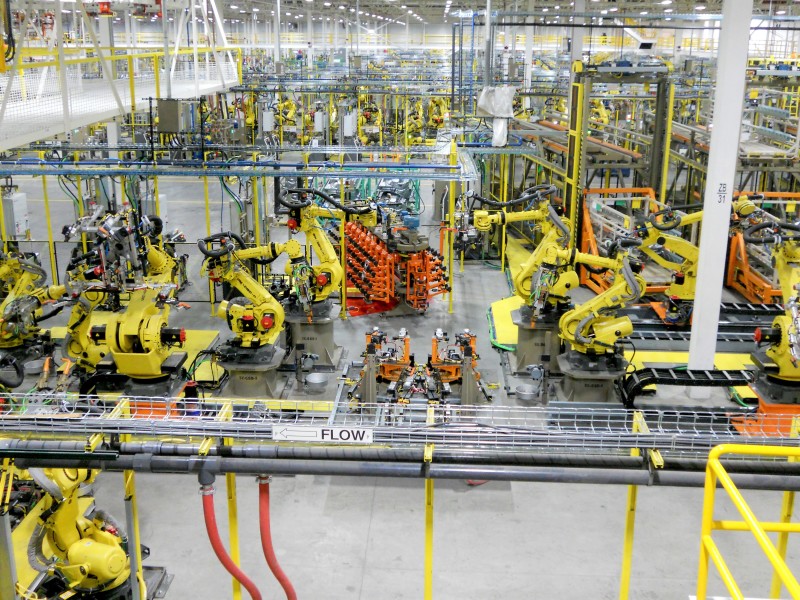 MEXICO – Toyota, Ford, Nissan and Volkswagen have invested more than US$2 billion in their plants in the country to start producing new models, which will be used to supply their sales floors in North America.
1. Toyota, in Guanajuato (Apaseo el Grande Plant): The Japanese manufacturer announced an additional investment of US$170 million to expand production of the Tacoma pickup at its Guanajuato plant. It will assemble 138,000 Tacomas beginning in January 2022, once all of the additional investment has been made, which also created 500 new jobs.
2. Ford, in Sonora (Hermosillo Plant): This year, the US manufacturer invested US$1 billion, according to data from the Sonora government, to modernize and expand its Hermosillo plant to start production of the Bronco Sport, an off-road vehicle based on the Escape platform, but with a reinforced suspension. Since 2017, the American manufacturer announced that it would stop producing its range of sedans -Taurus, Fusion and Focus-, to focus on the development of new SUVs, crossovers and pickups.
3. Nissan, in Aguascalientes (Aguascalientes Plant): The Japanese manufacturer invested this year US$244 million to start the production of the eighth generation -the fifth that is marketed in Mexico- of its compact Sentra sedan, in the well-known Aguascalientes plant A2, which since its launch in 2013 has been completely dedicated to the assembly of this model. 74% was allocated to the development and production of the new generation of the engine, while 26% was allocated to the conditioning of the production line for the manufacture of the vehicle. The new generation of this model will be both to supply the local market and to export to 28 markets.
4. Volkswagen, in Puebla: The German manufacturer launched this year an investment of US$600 million to start production at the Puebla plant of a new medium SUV, which will be marketed under the name. This model will be mounted on the MQB modular transverse platform, on which the group has developed around thirty models of its Volkswagen, Audi, Seat and Skoda brands, allowing VW to generate economies of scale.
Source: Expansión