A boost to suppliers could be a key factor for the Mexican aerospace industry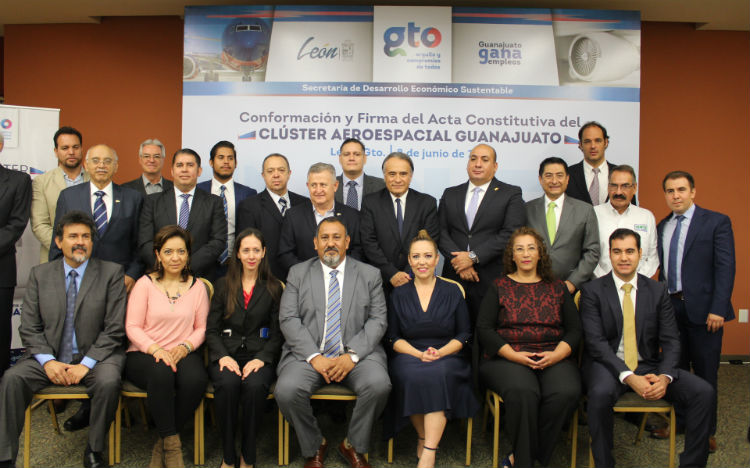 BAJIO – The health emergency due to COVID-19 put a brake on the production of the aerospace industry; however, in the Bajío, strategies are being developed to boost this sector.
Nationalizing suppliers is one of the priority bets of the aerospace industry in the region, being a measure that is accelerated in the face of two elements: the changes that the new Agreement between Mexico, the United States and Canada (USMCA) entails, as well as the ravages left by the pandemic and that demand a reconfiguration of supply chains, explained the director of the Bajío Aerospace Cluster (BJXAerospace), Alejandro Arredondo.
The aerospace companies that operate in the area envision in the development of suppliers, the possibility of substituting imports. The supplier development program seeks to promote the incorporation of national companies into the supply base of the regional industry.
The strategy is coordinated by the Mexican Federation of Aerospace Industries (FEMIA), the Bajío Aerospace Cluster and the Querétaro Aero Cluster.
"We are doing a supplier development program, these large companies such as Airbus, Bombardier, LG, among others that are seeking to nationalize suppliers and substitute exports as a result of the update of the USMCA, and also for all this issue of the pandemic are looking to develop suppliers, "said Arredondo.
"Within the supplier development strategy, the automotive industry plays a preponderant role, to reconvert processes towards the aerospace industry. Therefore, among the supply requirements are production processes that are already being developed in entities such as Guanajuato," said the director of BJXAerospace
In addition to regional work, the Bajío Aerospace Cluster maintains links with clusters from other regions of the country, in order to enrich the supply chain.
The production pause that caused the pandemic, explained the specialist, has prolonged the delay in production that Mexico was already reporting, so a speed in the manufacturing processes is foreseen to comply with the production of aircraft that were already contemplated for the next two years.
Source: El Economista