A recovery for the Mexican aerospace industry is still far away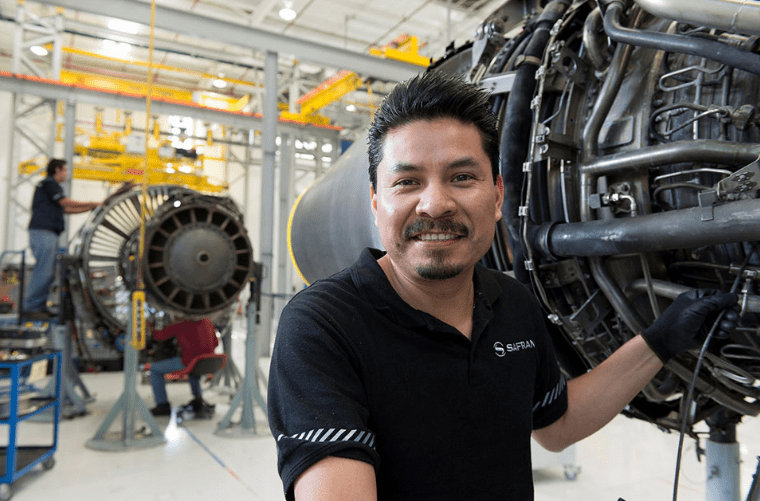 MEXICO CITY – The little activity that the airlines have had has impacted the manufacturing of the aerospace sector and it will be until 2022 that it could reach 80% of the production registered in 2019, reported Alejandro Arredondo, executive director of the Bajío aerospace cluster.
It is expected that in two years the manufacture of parts for the aerospace industry may reach a level close to that of 2019, a period in which national production was US$ 706 million, according to information from the National Institute of Statistics and Geography (Inegi).
This fall responds to a lower rate of commercialization of airplanes, derived from the low mobility that has been registered.
"Several purchase orders for certain planes have been canceled due to the issue of airport closures or even the cancellation of tickets by passengers," said Alejandro Arredondo.
The cluster manager commented that due to the reduced demand for flights, companies have on some occasions been forced to keep planes parked in deserts, such as Sonora or Dubai.
In Mexico, the largest airlines had a large part of their fleet unemployed for months due to the drop in demand for the service.
But those stopped aircraft do not generate income for the airlines, so they are forced to cancel purchase orders to the manufacturers of said equipment.
Almost all over the world, orders for new aircraft were canceled due to the service crash. According to mid-year estimates from the International Air Transport Association (IATA), 40% fewer planes will be sold this year.
To face a lower demand for new aircraft, the manufacturing industry seeks to form an alliance between suppliers to quote the packages of the parts that customers require and offer a shorter delivery time and better costs, so that Mexico continues to be attractive to buy the parts.
"We are working as clusters on the issue of sharing information that helps us to be more competitive to face the new challenges of the aerospace industry that will lead to reducing delivery times, reducing manufacturing costs through alliances between suppliers, "explained Arredondo.
He recalled that in addition to the coronavirus, the manufacturing industry for the aerospace sector has gone through two historical events that have reduced its production: the H1N1 influenza and the attacks in the United States of 2011.
Source: El Norte