ABC Technologies expands its plant in Ramos Arizpe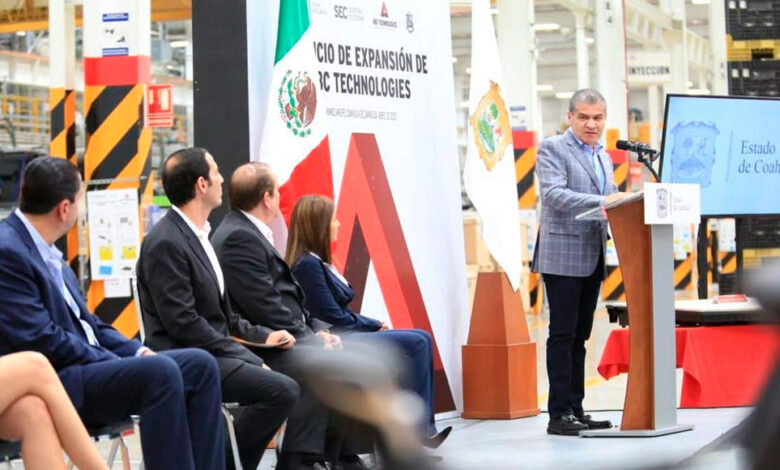 RAMOS ARIZPE, COAH – The ABC Technologies Ramos Arizpe plant announced its expansion with an investment of more than US$40 million and the creation of 170 new direct jobs to continue exporting automotive components and systems.
Governor Miguel Angel Riquelme Solis was invited by Alberto Francisco Calderon Perez, General Manager of ABC Ramos Arizpe Plant, and was accompanied by Jaime Star Castillo, ABC Operations Manager.
The State President toured the new expansion facilities and reviewed the processes of the Interior and Exterior Systems, Air Induction Systems, and listened to the explanation of ABC Technologies executives.
In his speech, the General Manager of ABC Ramos Arizpe Plant, Alberto Francisco Calderon Perez, explained that the company is one of the main plastic injection molding producers in North America, with operations in Europe and Asia.
He explained that the growth of the expansion after four years of its installation will allow them to grow to 53 injection molding machines, which have a capacity of 250 to 2,800 tons, maintain the ultrasonic welding lines and the assembly of consoles.
Calderon Perez highlighted that ABC Technologies has a complete integration for its customers, and that part of its objective is to be as close to its customers as possible, as they are in Coahuila and Nuevo Leon, which has allowed them to have a growth since 2017 when they arrived in Coahuila.
Source: Cluster Industrial