AEM and Microsoft sign agreement to promote talent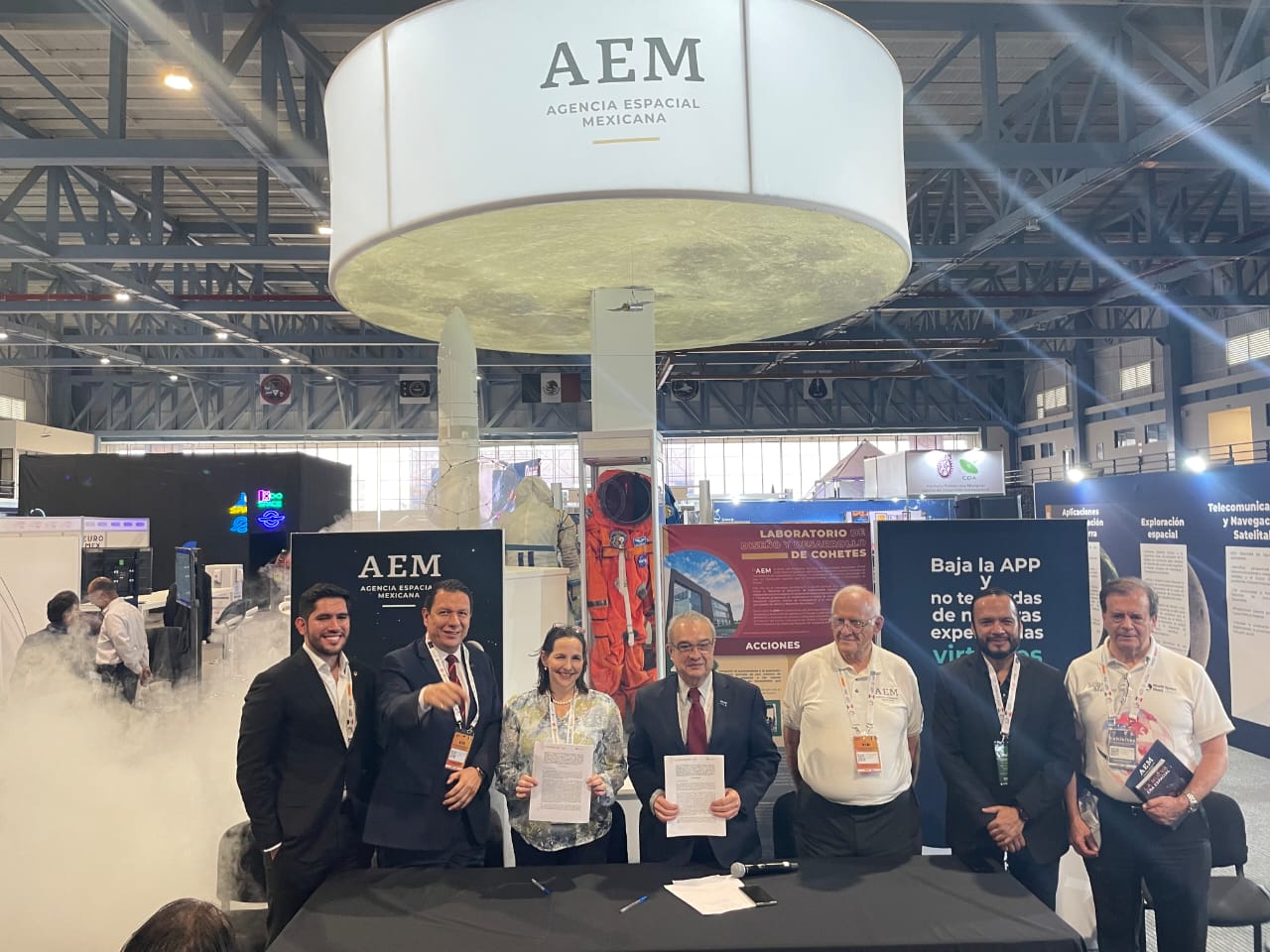 MEXICO – The Mexican Space Agency (AEM) signed an agreement with Microsoft, which will strengthen innovation and talent promotion, as well as the deployment of training and programs within the agency.
In the framework of the Mexico Aerospace Fair (Famex) 2023, the general director of the AEM, Salvador Landeros Ayala, was pleased with this alliance.
Having been inspired by NASA scientists, Microsoft will contribute to the training of human capital in digital skills and advanced solutions, through modules and learning paths.
The instrument was signed by Carlos Duarte Muñoz, general coordinator of Human Capital Formation in space matters of the AEM, and Rebeca Servín Lewis, director of Legal, External and Corporate Affairs, on behalf of Microsoft Mexico.
"As part of this initiative, Microsoft will provide technology resources, financing, collaboration and consulting to assist in the establishment, take-off and consolidation of new projects," explained Duarte.
He stressed that digitalization implies a paradigm shift in multiple industries, and undoubtedly the aerospace segment has everything in its favor to unlock new opportunities with the power of the cloud.
They explained that, in addition to the benefits of the Microsoft Founder's Hub program to encourage the development of new projects, Microsoft's "Azure Space" platform will be available to meet the needs of this vertical.
This technological ecosystem is designed to focus on connectivity solutions and cloud infrastructure, in order to boost the processes of the space sector in a robust, agile and reliable way.
Thus, it will boost the development of technical knowledge for space exploration, training of programming skills and software development, automation, Machine Learning, and notions of data science with specific landing for the sector.