AEM and Space JLTZ sign collaboration agreement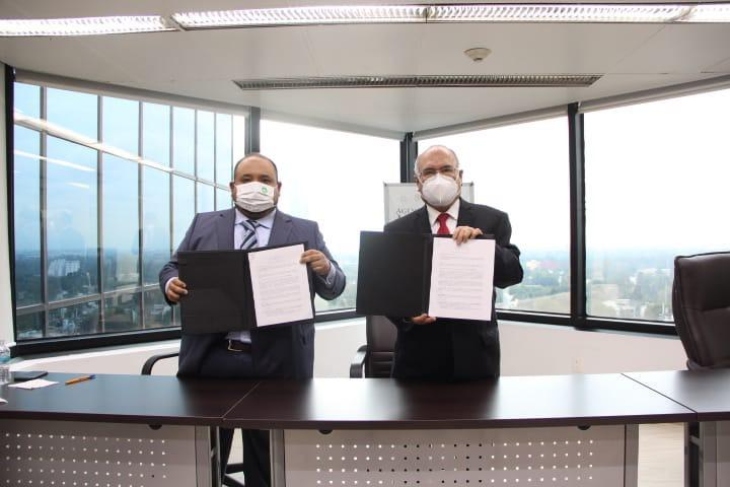 MEXICO – In order to collaborate in promoting entrepreneurship and talent in our country, the Mexican Space Agency (AEM), a decentralized agency of the Ministry of Communications and Transport (SCT), signed a Letter of Intent with the Mexican company Space JLTZ.
The event was attended by the General Director of the AEM, Salvador Landeros Ayala, and Jose Luis Terreros Corrales, young entrepreneur and CEO of Space JLTZ, an organization that is beginning to be widely recognized by achieving interesting international collaborations.
"It is very important to continue stimulating young talent from the government, with spatial projects that benefit the country's population, especially those who need it the most, in participatory schemes and inclusive alliances with academia, industry and civil society," Landeros emphasized.
For his part, Terreros expressed his appreciation for all the opportunities that the AEM has opened up to citizens and youth in general, especially in the last two years, to allow them to participate in Mexico's space drive.
"The AEM has worked very hard to create an ecosystem with the right conditions in order to allow entrepreneurs to undertake, develop and create jobs, which is now our task in the construction of a space sector for this country," said Terreros.
With this and other actions, the collaboration will seek to inspire creativity, with the mission of leveraging this interest to foster entrepreneurship, and to attract the young vocations of the next generation to science, technology, and engineering.
Source: A21