AEM and UAEH join forces to develop space projects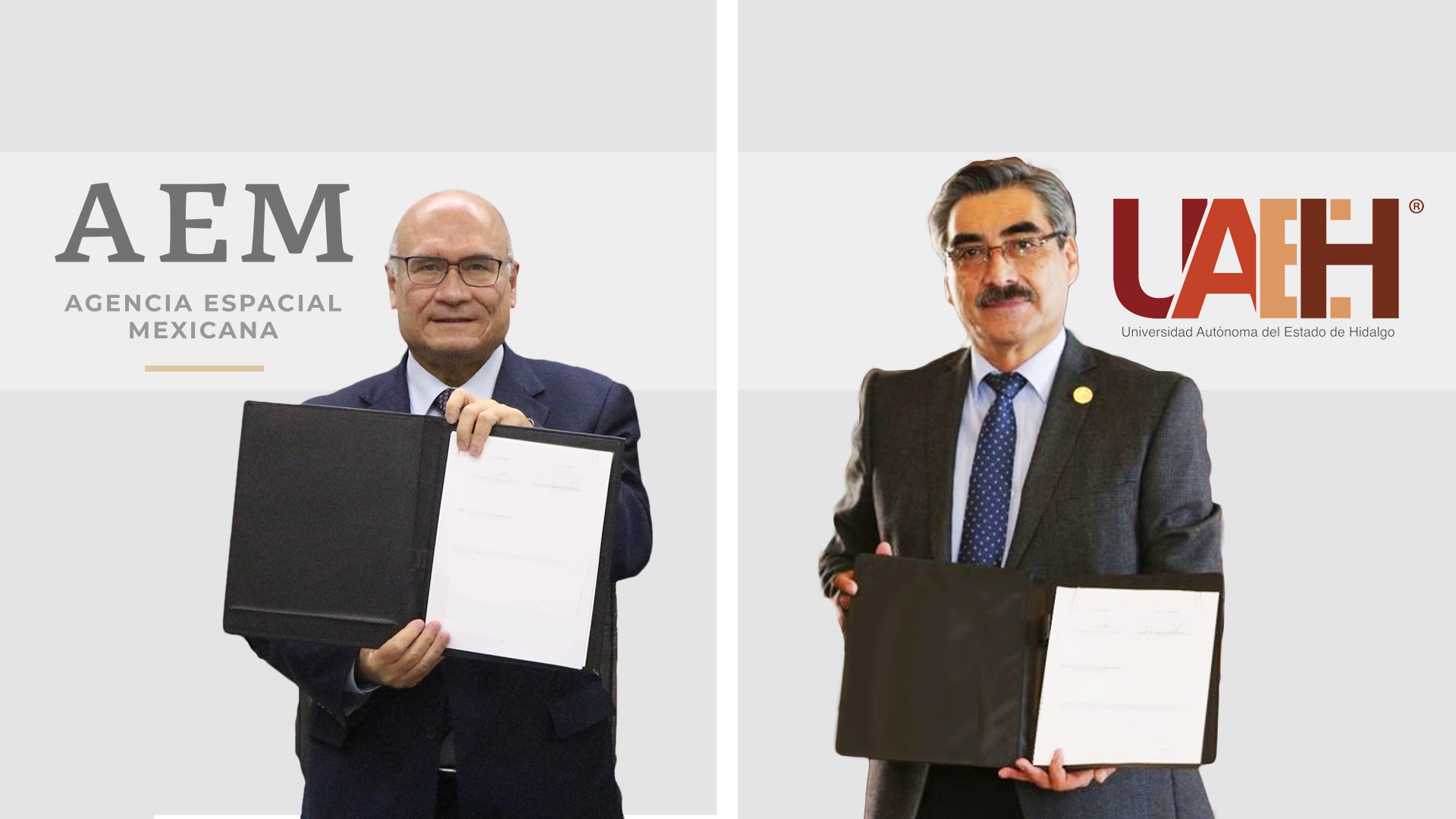 HIDALGO – The Mexican Space Agency (AEM) announced that it will develop space projects in alliance with the Autonomous University of the State of Hidalgo (UAEH), for which they signed a Memorandum of Understanding, thus formalizing their mutual interest in promoting the development of space science and technology in the state.
The agreement was signed by Salvador Landeros Ayala, general director of the AEM, and Octavio Castillo Acosta, rector of the UAEH.
Among the space projects included are research and exchanges, as well as four-monthly stays for young people from Hidalgo in the U.S. space agency (NASA) and other agencies of the planet, under its agreements with the AEM.
This instrument also opens the way for the development of educational products and/or postgraduate studies in space, as well as participation in space projects and satellite programs, individually and with other universities, institutions or companies, in the country or abroad.
Through this collaboration, the possibilities for the establishment of space development facilities in Hidalgo will also be explored, in line with the AEM's agenda for the training of young people in new technologies in different entities of the republic.
Landeros especially thanked the great support to the space issue given by the director of the UAEH Science and Technology Park, Marivel Solis Barrera, since her previous responsibility as president of the Science, Technology and Innovation Commission of the Chamber of Deputies.
He added that this cooperation will have special emphasis on contributing to the development and education of new generations of people from Hidalgo in advanced technologies, with strategies that open a wide range of possibilities for space projects.