AEM and University of Arizona, allies in space matters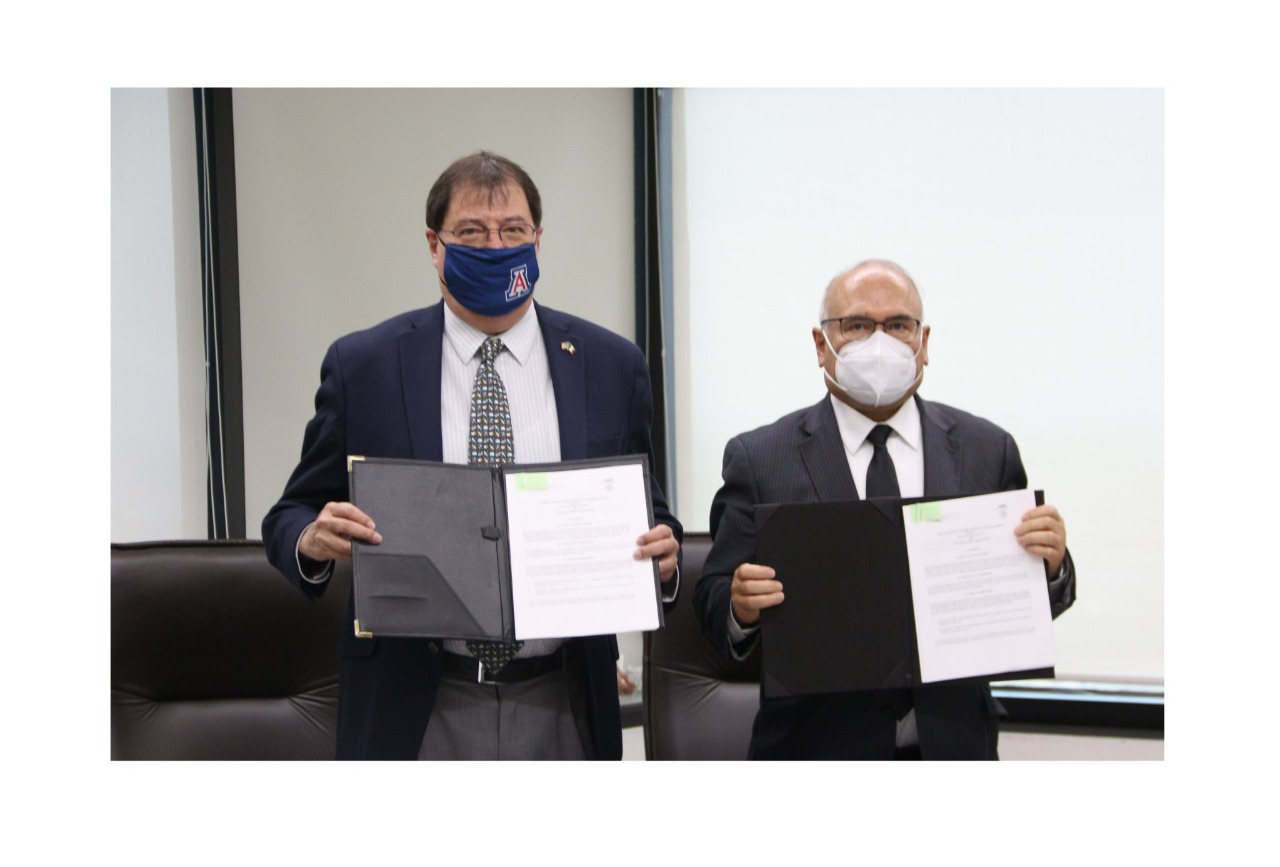 ARIZONA – The Mexican Space Agency (AEM) and the University of Arizona (UArizona) signed a Memorandum of Understanding to consolidate the exchange of knowledge and promote the talent of young people with joint space projects.
The Agency explained that UArizona is one of the most recognized educational institutions in the space field, so this alliance will bring multiple benefits of cooperation in areas of mutual interest, such as technology transfer, satellite development, space telecommunications and Earth observation applications.
"The AEM continues to redouble its efforts in order to build more international training opportunities like this one, to promote the talent of our Mexican youth with knowledge exchange and development of joint space and satellite projects," said Salvador Landeros, director general of the AEM.
Liesl Folks, UArizona's Vice Chancellor of Academics, recognized Mexico, which through the AEM, has achieved an unprecedented boost to the space talent of its students, and celebrated that this collaboration will help both institutions develop strategic projects that will benefit both the Mexican and U.S. population, and predicted successful collaborations between the governmental body and the academic institution.
"It is an honor to enter into this partnership as good friends, and to develop together platforms and technologies for our common challenges, such as climate change or droughts, as well as to help bridge the digital divide by developing satellites that reduce costs and expand connectivity and telecommunications for people everywhere," said the academic.
The collaboration between both institutions will also promote a wide range of strategies for research, academic and faculty exchanges, exchange programs for students with direct enrollment, and international studies to develop projects with applications of social benefit for Mexico.
The signing of this Memorandum is the result of an alliance that began its consolidation with Landeros Ayala's visit to UArizona in February 2020, and in which the AEM envisioned great opportunities to strengthen and promote the space industrial ecosystem, since it is one of the universities with more collaborative projects with NASA.
Source: A21