AEM attends ASPACE inauguration in Hong Kong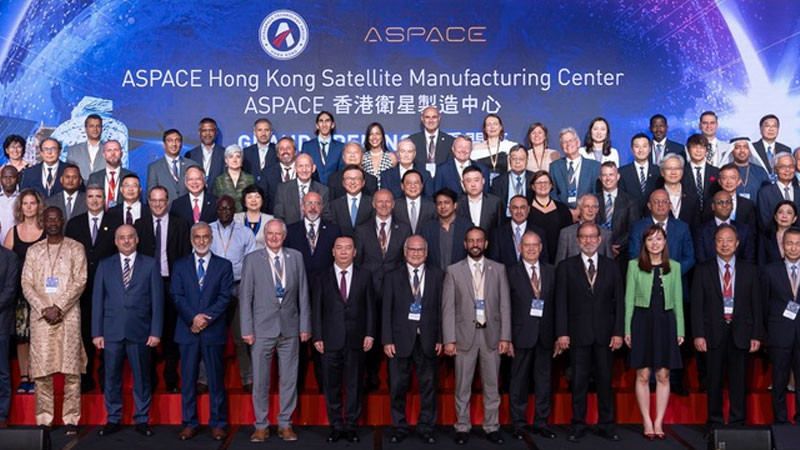 HONG KONG - The Mexican Space Agency (AEM) participated as guest of honour in the inauguration of Hong Kong's ASPACE satellite manufacturing center, the most advanced in Asia.
The center is expected to manufacture more than 200 commercial satellites annually for communications, navigation, optical and radar remote sensing, among others.
Salvador Landeros Ayala, general director of the AEM, explained that the aim of the visit was to continue the work of attracting joint international satellite projects to Mexico, due to the great attractiveness of the country as an investment destination in Latin America.
He said that more than 150 specialists and space sector representatives from different countries attended the opening ceremony, which symbolises a whole new era of cooperation in the global space industry.
Sun Fengquan, Co-Chairman and CEO of Hong Kong Aerospace Technology Group (HKATG) said that ASPACE will be the most advanced satellite manufacturing center in Asia in the next 3 to 5 years.
In a meeting with the head of the AEM, Sun Fengquan emphasised the importance of the relationship with Mexico going beyond commercial transactions, since progress in the field of space is only possible through cooperation and sharing.
Regarding the technology and manufacture of precision satellite networks, he said that, in today's digital world, they are already indispensable for agriculture, meteorology, environmental and disaster protection, as well as scientific experimentation, among others.
The event was attended by space industry representatives such as Christian Feichtinger, executive director of the International Astronautical Federation (IAF); and Barbara Ryan, CEO of the Group on Earth Observations (GEO) and board member of the Global Geospatial Industry Council.