AEM promotes space education in Zacatecas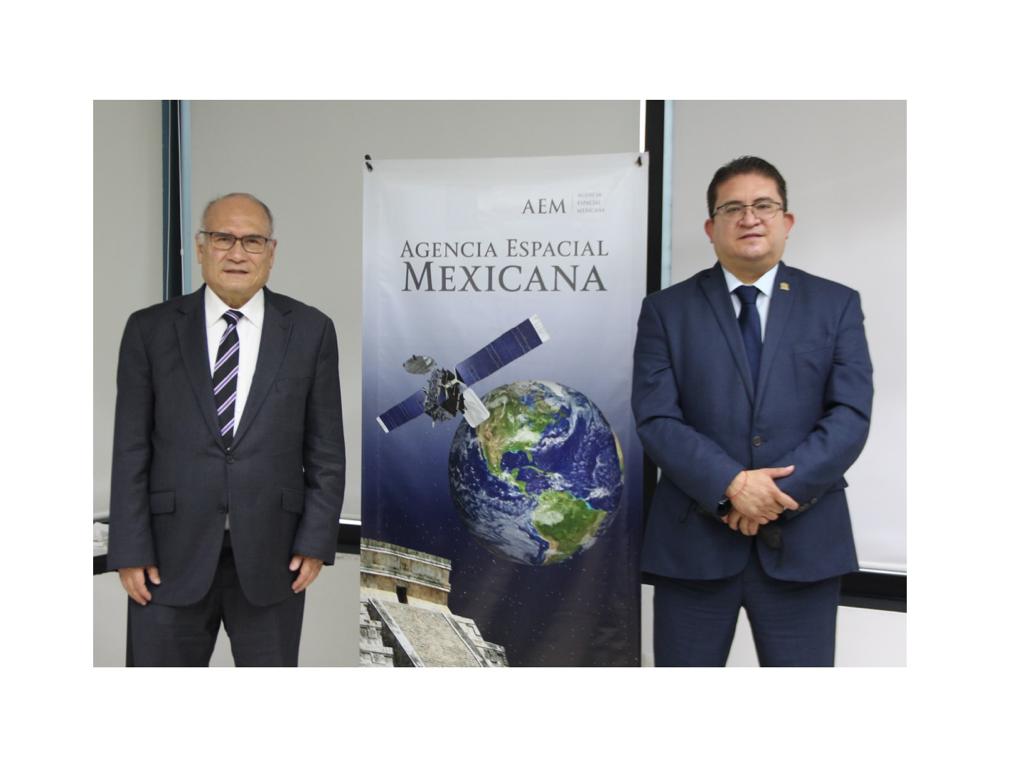 ZACATECAS – The Mexican Space Agency (AEM) signed an agreement with the Autonomous University of Zacatecas (UAZ) to promote education and space activities in the state and train young people in advanced technologies that serve to address priority social tasks; they will also implement and start up their Regional Center for Space Development (CREDES).
"The mission of CREDES includes using science and technology to strengthen space telecommunications, while promoting research and innovation and training highly specialized human capital," explained the AEM.
During a meeting between Salvador Landeros Ayala, general director of the AEM, and Ruben De Jesus Ibarra Reyes, rector of the UAZ, both shared their desire for this alliance to contribute to creating an advanced, more equitable and just society.
Landeros Ayala emphasized that the Agency is redoubling its efforts, in coordination with academia and industry, to train the country's youth in new space technologies to be used to enhance the state's activities, including mining and agriculture.
"We endorse the commitment of the UAZ with the AEM to strengthen the university as a lever of development for our young people for the benefit of the country, because in the current era there can be no developed society without science and technology," added Ibarra Reyes.
This laboratory will develop national technical capabilities in Space Telecommunications Systems, Electronic Design and Embedded Systems, Software Defined Radio and Internet of Satellite Things, Antennas and Radio Frequency, and Mobile Autonomous Systems, among other activities.
To achieve these objectives, the University will create an Advisory and Technical Committee and will allocate human resources and equipment to carry out projects at CREDES.
Source: A21