AEM promotes space sector in the Congress of the Union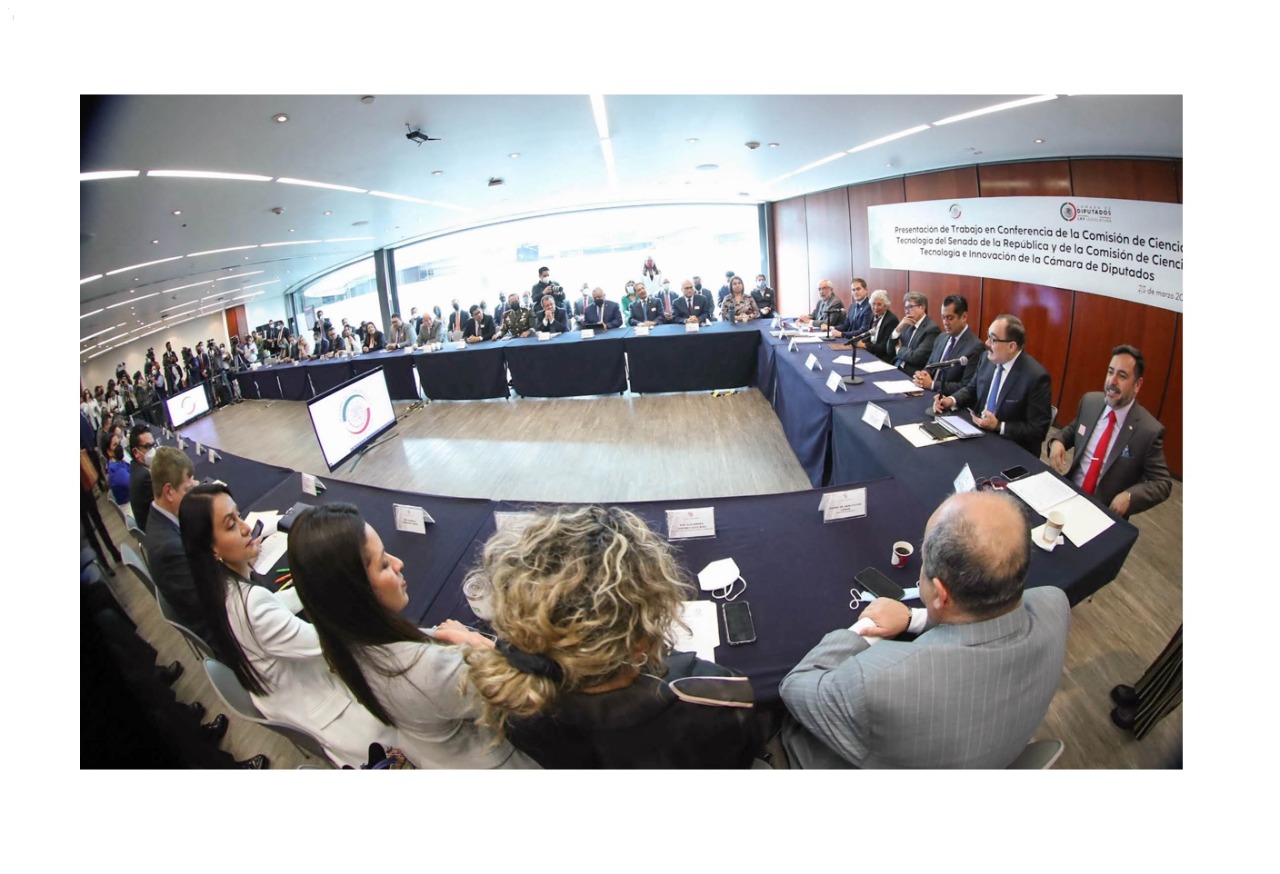 MEXICO – In order to promote education and space research in the country, the Mexican Space Agency (AEM) participated in the working meeting in Conference of the Science, Technology and Innovation Commissions of the Chambers of Deputies and Senators of the Congress of the Union.
The Science and Technology Commissions of the Senate of the Republic and the Chamber of Deputies, led by Senator Jorge Carlos Ramirez Marin and Deputy Javier Lopez Casarin, respectively, agreed on the strategic importance of promoting these areas.
The President of the Senate's Board of Directors, Olga Sanchez Cordero, emphasized that advances in new technologies represent opportunities for the development of our society and of young people, who are part of the generation of technological change, and who should be approached to break the technological barrier.
For his part, the president of the Political Coordination Board, Ricardo Monreal Avila, highlighted the presence of the head of the AEM, and emphasized that there are new challenges in education in Mexico, as a result of the knowledge era, such as the use of robotics, artificial intelligence or data management and digital platforms that are not yet regulated.
The participants agreed to promote all these matters, in which the use of space science and technology and satellites is crucial, as well as connectivity.
In this regard, Senator Jorge Carlos Ramirez Marin considered that science and technology will improve health, education and equal rights, among others.
The meeting was also attended by the Rector of the UNAM, Enrique Graue Wiechers, and the Director General of the National Polytechnic Institute, Arturo Reyes Sandoval, among other distinguished personalities from academia, industry and government.
Source: A21