AEM recognizes Mexican talent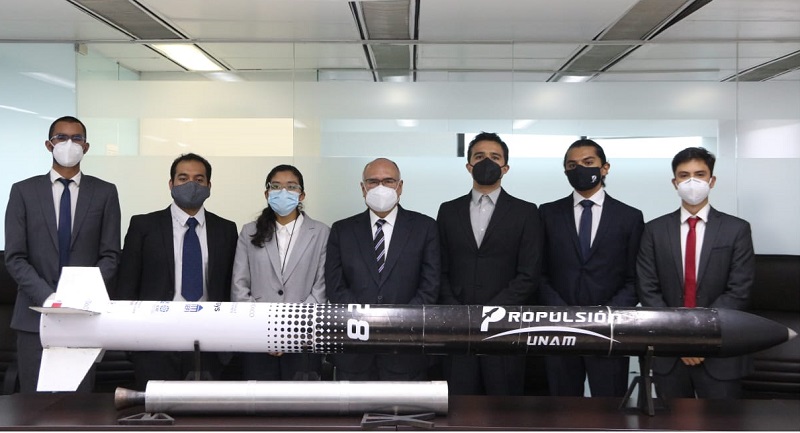 MEXICO – The Mexican Space Agency (AEM) met with the Propulsion team of the National Autonomous University of Mexico (Propulsion UNAM), after its victory in the "Latin American Space Challenge", for the achievements of its K3000 rocket.
The general director of the AEM, Salvador Landeros Ayala, accompanied by Omar Córdova Carbajal, leader and founder of the team, pointed out that Propulsión UNAM obtained the second best place in its category in said contest in Brazil.
"We are very proud to know that Mexico's young talent continues to raise the name of our country wherever it goes and, now in Brazil, this group of talents has given us the example that with study and dedication, it is possible to achieve greater and greater goals," said Landeros.
During the meeting, topics of institutional and regulatory impulse for the formation of human talent in experimental rocketry were reviewed, in order to stimulate and take advantage of Mexico's existing talent in this field, as is already being done in other countries.
For his part, Alberto Lepe Zúñiga, general coordinator of Commercial Industrial Development and Competitiveness in the Space Sector of AEM, invited Propulsion UNAM to be part of the associated teams that will be presented at the Aerospace Fair Mexico FAMEX 2023, in its space pavilion.