AEM signs agreement with Sedena to participate in Famex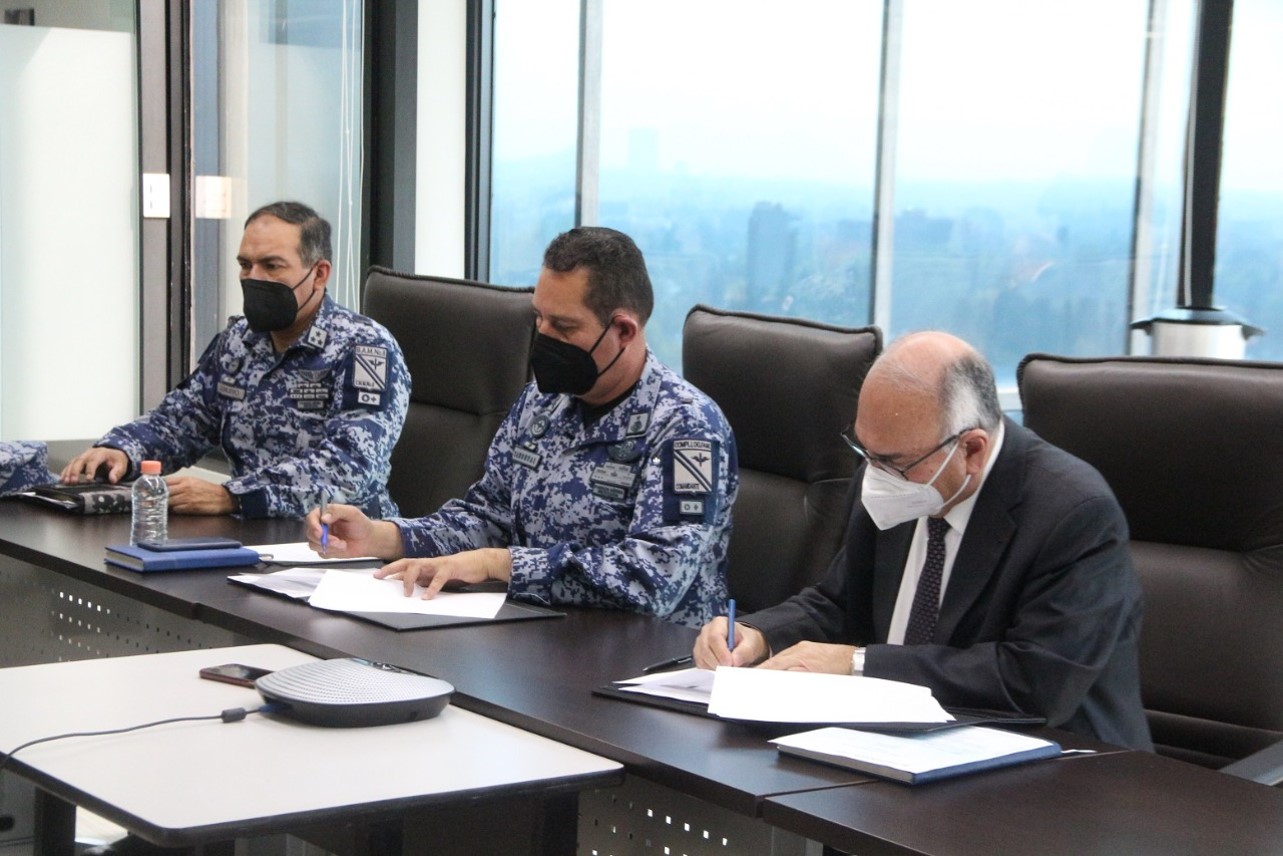 MEXICO – The Mexican Space Agency (AEM) signed an agreement with the Ministry of National Defense (Sedena), through its Organizing Committee for the Mexico Aerospace Fair (FAMEX) 2023, with the aim of promoting commercial exchange and boosting the growth of the aerospace industry and investment in the country.
Salvador Landeros Ayala, general director of the AEM, a decentralized agency of the Ministry of Infrastructure, Communications and Transport (SICT), indicated that FAMEX 2023 is a civil, military, security and defense activity, whose objective is to bring together the leaders of these sectors to favor commercial exchange, as well as to promote the growth of the aerospace industry and investment in Mexico.
This fair, which will be held from April 26 to 29, seeks to raise Mexico's name very high. The general director of the AEM pointed out that FAMEX has already consolidated its position at an international level, which has positioned our country in the global aerospace scenario.
For his part, the president of the FAMEX Committee expressed that: "with the Space Pavilion we identify a window of opportunity to give greater impetus to the space theme, to position all the actors of the Mexican space sector invited to FAMEX, and to give a dimension of the importance of space in our lives and our future".
FAMEX is a singular event in the world, because it is organized by the Mexican Armed Forces, with activities that make it unique such as: the Foreign Investment Seminar, Aerospace Education Forum, Aerospace Summit, and the Aviation Security Meeting.
In addition, there will be a Mexican Aeronautical Industry Business Meeting, Rectors Summit and Congress of Women Leaders of the Society and the Aerospace Sector, as well as aircraft demonstration flights and static exhibition, among others.