AEM to promote aerospace development in Southeast Mexico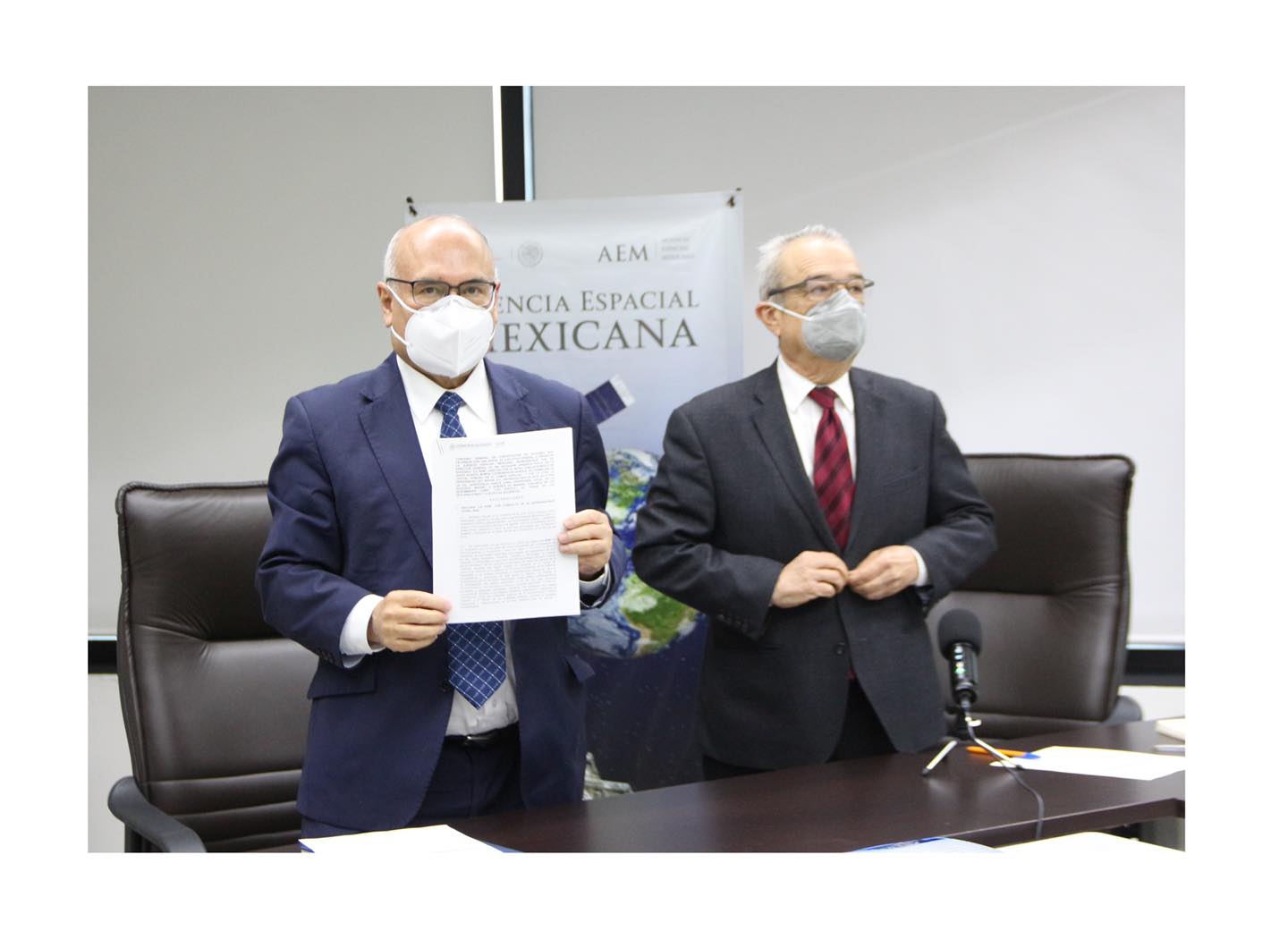 YUCATAN – The Mexican Space Agency (AEM) announced that it will promote aerospace development in the South-Southeast of Mexico, through the signing of a collaboration agreement with the Universidad Anáhuac Mayab (UAMayab), which seeks to provide greater training opportunities and promote research, technological development, innovation, and space entrepreneurship.
With this agreement, professors and students will be trained in communication and satellite imaging and nanosatellite technology, in addition to developing scientific-technological projects; specialized conferences; stays in the laboratories of the Regional Centers for Space Development (CREDES) of the AEM and in other space agencies around the world.
Salvador Landeros Ayala, general director of AEM, expressed that the agency will put all its efforts to promote the development of space science and technology for priority social tasks for the benefit of the population of the southeast of the country.
He added that Anahuac Mayab is the first university in this region to establish this type of link with the AEM, with which Yucatan enters the aerospace sector.
For his part, Miguel Perez Gomez, rector of the university stressed the great relevance that this collaboration will have for the region, since it will add the scientific and technological capabilities of Yucatan to space development; training students and academics to generate projects that put Mexico among the players in the sector in the world.
For his part, Mauricio Camara Leal, head of the Secretariat of Research, Innovation and Higher Education (SIIES) of Yucatan, said that space is a trend in technological development that generates a demand, so the state needs to bet on space and invest in the development of the aerospace sector in the region, as they have been promoting with the development of nanosatellites.
Source: A21