Aeromexico begins operations with its Boeing 737 MAX 9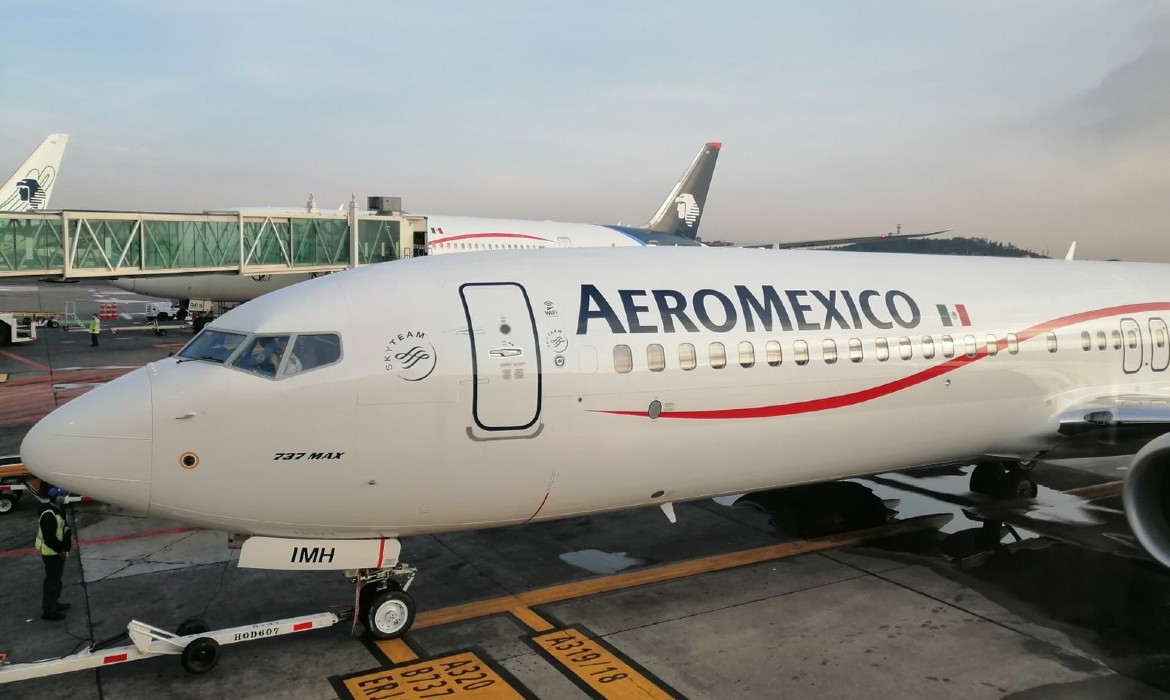 MEXICO – Aeromexico began operations of its new Boeing 737 MAX 9, covering the Mexico City-Monterrey route; this is the first of 28 aircraft that the airline will be operating between the second half of this year and the first half of 2022.
"It is an honor to continue to offer our customers and partners the best fleet in Mexico," said Ricardo Sanchez Baker, executive vice president of finance for Grupo Aeromexico.
Meanwhile, Ricardo Dueñas, CEO of Grupo Aeroportuario del Centro Norte, the airport's concessionaire, said that the operation of the MAX 9 marks the beginning of a new stage of growth for Aeromexico, a company of great importance in Mexico.
The Boeing 737 MAX 9 features more space on board, airline-designed seats with high-definition screens, as well as the best connectivity thanks to its WiFi technology, which allows for Internet browsing, music and video streaming.
Due to its lighter and more aerodynamic structure, it is an aircraft that operates with significant efficiencies, including up to 16% lower fuel consumption and CO2 emissions per passenger, and emits less noise compared to other aircraft of similar category.
Grupo Aeromexico currently has a fleet of Boeing 787-8, 787-9, 737-800, 737 MAX 8, 737 MAX 9 and Embraer 190 aircraft, totaling 107 aircraft.
Source: T21