Aeromexico has a work overload: MIDAS Aviation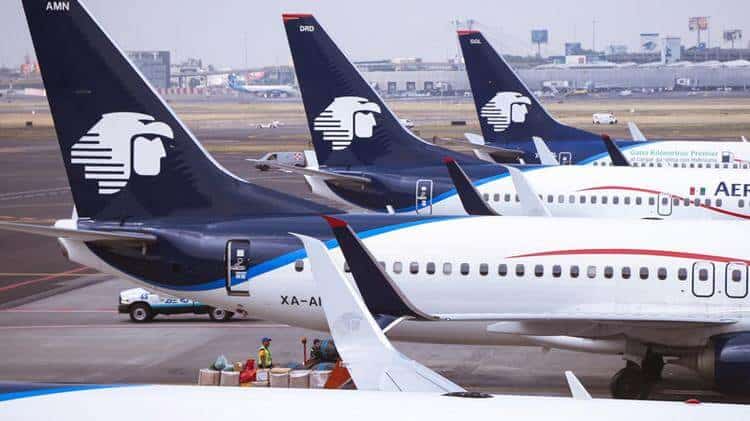 MEXICO – Aeroméxico has a work overload of around 2,950 employees, according to an analysis carried out by MIDAS Aviation, a consultancy specializing in aviation based in London.
According to the study based on an international benchmark, the Mexican airline would have an average of 25 employees to spare for each aircraft in its fleet, compared to other companies such as Delta Airlines and Lufthansa.
Aeroméxico's operating fleet, without counting the 737 MAX, was 118 teams when entering the bankruptcy process, which implies that the airline had 2,950 extra employees, which, in the opinion of René Armas Maes, commercial vice president and partner from MIDAS Aviation, it is a considerable workload.
Aeromexico would have 25 more employees compared to the average for full-service airlines, like its partner Delta, which operate with an average of 100 full-time employees per aircraft in their fleet.
This overload is even more important due to the bankruptcy process the company is in, which has already requested a reduction of a thousand flight attendants as part of its adaptation process.
For its part, Aeromexico indicated that there were no comments to make regarding the request for the dismissal of a thousand flight attendants. Negotiations with union bodies to reduce workload will be constant. In this regard, Rafael Díaz, general secretary of the Union Association of Aviators Pilots (ASPA) of Mexico, indicated that what is going to be sought is that jobs are not lost.
Source: El Financiero