Aeromexico inaugurates route to Wuhan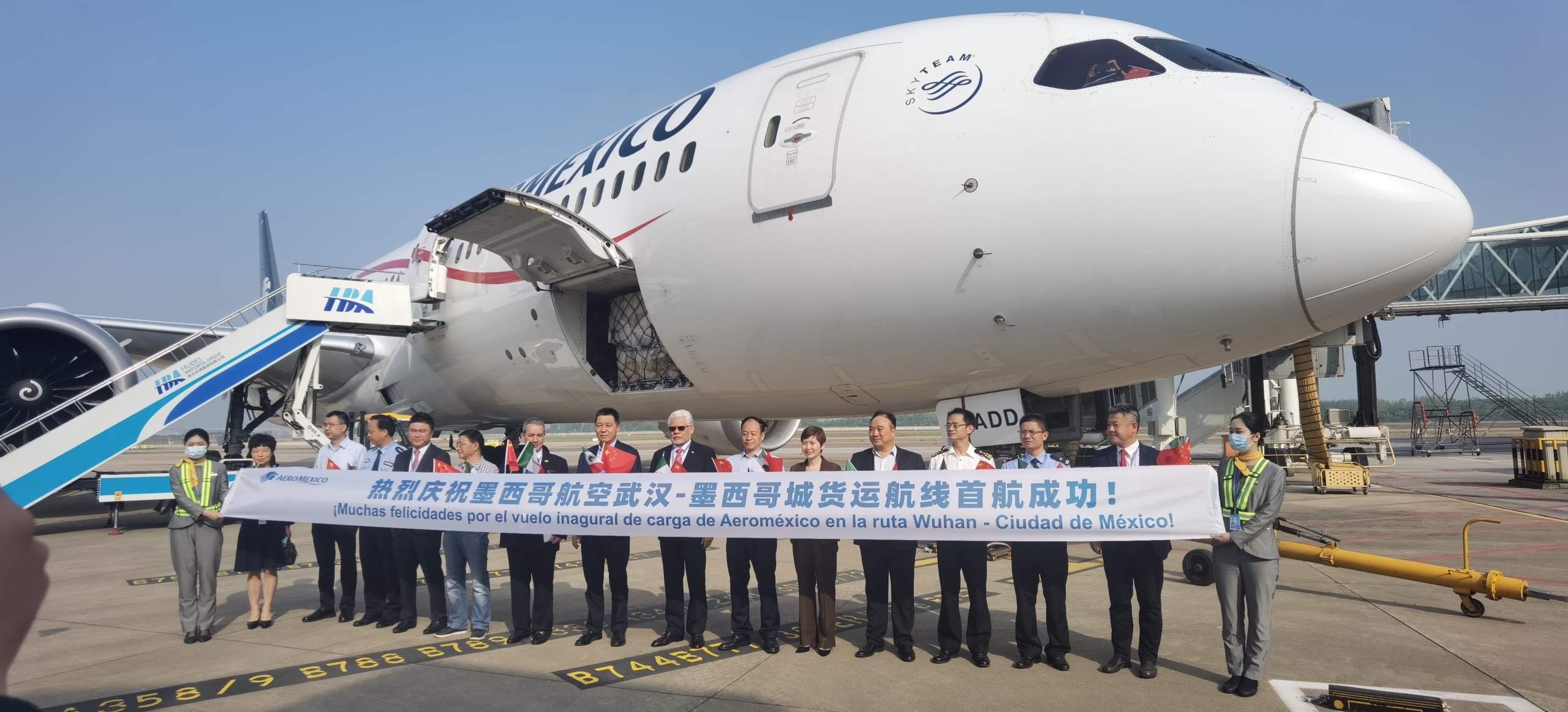 MEXICO – Grupo Aeromexico's cargo division inaugurated a direct route between Mexico City International Airport and Wuhan-Tianhe International Airport in China for the exclusive transportation of cargo.
The route will be operated with Boeing 787-9 Dreamliner aircraft, which have a cargo capacity of more than 30 tons.
Since the beginning of the pandemic, Aeromexico Cargo has carried out more than 235 dedicated cargo flights between China, Mexico and 16 other countries. It has transported more than 4,000 tons of essential medical supplies and other products.
The launch of the new route to Wuhan is driven by China's strong growth as a transportation hub in the central region of the country.
Aeromexico Cargo operates in more than 40 airports in Mexico, as well as multiple international destinations in the United States, Canada, Latin America, Asia and Europe.
Source: A21