Aeromexico incorporates more aircraft to its fleet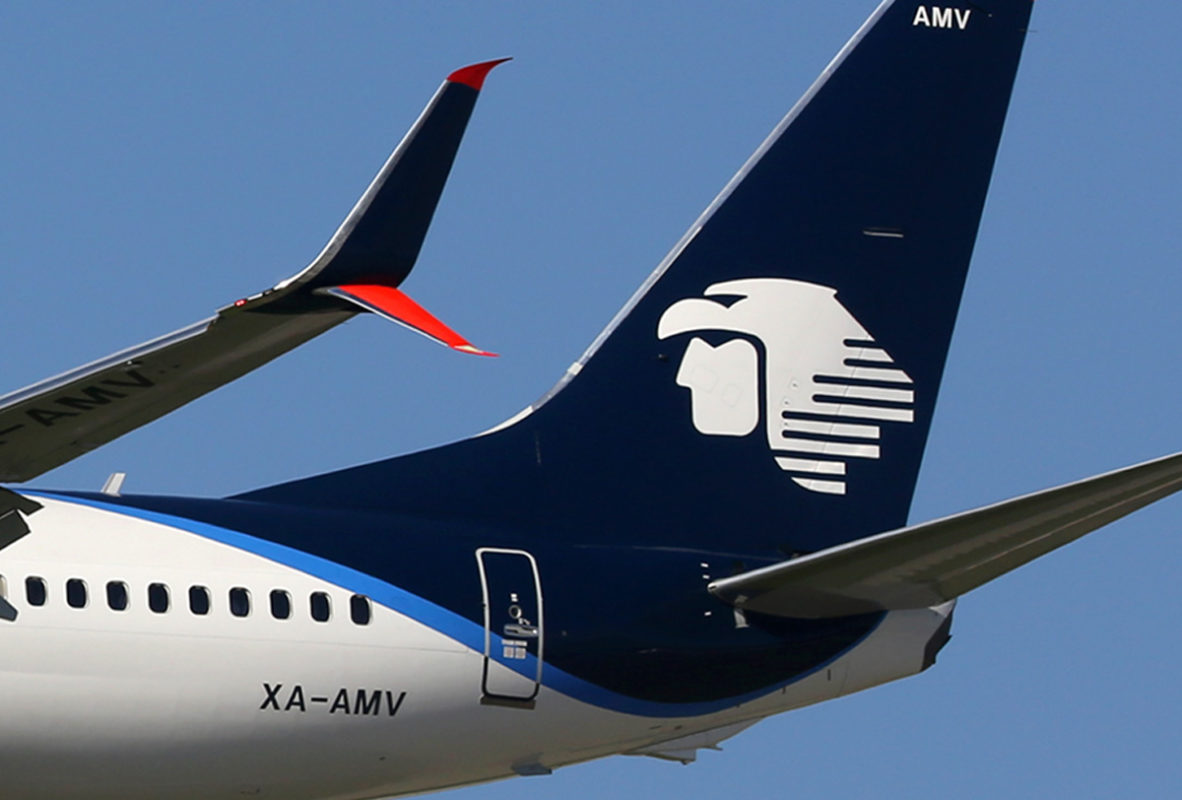 MÉXICO – Grupo Aeromexico announced that it has reached an agreement to increase its fleet with 24 new Boeing 737-8, B737-9 MAX and four Boeing 787-9 Dreamliner aircraft, as part of a restructuring of the agreement that the airline had with the manufacturer and certain lessors for the incorporation of new aircraft.
Through a press release, the company explained that other suppliers and financial entities also participated in this plan, which resulted in a comprehensive agreement that derives multiple benefits for the company.
The incorporation of the first equipment is planned for this year, nine will operate starting next summer and the rest will arrive in the second half of 2021 and during 2022.
"This represents a fundamental stage in the transformation of Aeromexico for the coming years, under highly competitive economic conditions compared to current market values," said the company.
With these agreements, Aeromexico was able to include several improvements in long-term maintenance contracts, as well as reduce lease costs for another 18 aircraft that are part of the current fleet. Aeromexico estimates that this agreement will generate total savings of US$2 billion.
The savings will enable the company to offer even more competitive fares, ensuring the best travel experience for its customers on the most modern and fully equipped aircraft in the world, with all the services that only Aeromexico offers.
This comprehensive agreement is subject to the approval of the United States District Court for the Southern District of New York, which is in charge of Aeromexico's voluntary Chapter 11 financial restructuring process.
"These agreements represent the confidence of our employees, customers, lessors, manufacturers, investors and business partners in the future of the airline. It will also give us greater flexibility to complete other negotiations and continue to strengthen Aeromexico, in order to conclude the restructuring process under Chapter 11," stressed Andrés Conesa, CEO of Grupo Aeroméxico.
The 737 MAX aircraft stand out for being highly efficient and environmentally friendly, allowing fuel savings of up to 14%, reductions of 15% in CO2 emissions and up to 40% in noise emissions, compared to previous aircraft generations.
On the other hand, the Boeing 787 Dreamliner is the most modern, safest, most comfortable, most efficient and least polluting long-range aircraft in its class within the world airline industry. It saves up to 23% in fuel consumption and 25% in CO2 emissions.
Currently, the Mexican airline has 107 aircraft, 47 Embraer 190s, 42 Boeing 737s and 18 Boeing 787 Dreamliners.
Source: El Economista