Aeromexico operates 14 flights to Asia in two days during the COVID-19 contingency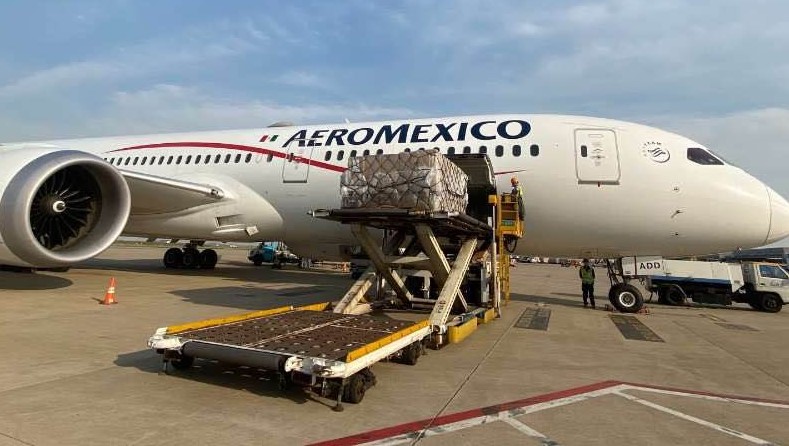 MEXICO — Grupo Aeromexico operated a total of 14 flights to the Asian continent, which meant a record number of flights for the Mexican airline. On May 2nd, six cargo flights and one passenger flight were carried out between Mexico City and the airports in Shanghai (China) and Tokyo-Narita (Japan).
Subsequently, on May 3rd, the airline operated seven flights on a Boeing 787 Dreamliner aircraft to the cities of Shanghai and Japan.
Since the crisis began due to the COVID-19 pandemic, the airline has reduced its number of commercial operations, but has increased the number of exclusive cargo flights to transport medical equipment and consumer goods to the country.
"Air cargo is very useful for moving supplies such as medicines, medical equipment, food and other products," the company said in a statement.
Some of the flights are carried out in the charter modality, hired by the private initiative, while others are organized between Grupo Aeromexico and the Mexican government.
From Shanghai, Aeromexico has operated a total of nine flights with medical supplies purchased by the Mexican Ministry of Health for the care of COVID-19 patients.
Other airlines that have carried out cargo flights in the country in recent months are Volaris and Viva Aerobus. On April 21st, Volaris launched and aid program to transport the necessary materials and supplies so that medical personnel is able to serve the population affected by COVID-19.
For its part, Viva Aerobus converted ten of its Airbus A320 passenger aircraft into cargo aircraft with the capacity to transport up to 19 tons of parcels.
Source: A21