Aeromexico reduced its flight frequency at AIFA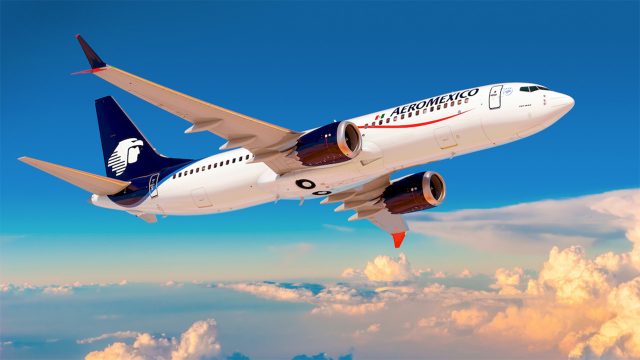 MEXICO – Aeromexico reduced the frequency of its flights between Felipe Angeles International Airport (AIFA) and Villahermosa, Tabasco, due to low passenger demand, reducing from 1 daily flight to 3 weekly flights.
At the same time, the operator opened a new route to Puerto Vallarta with 4 frequencies, which will begin operations in May.
The company commented that this adjustment is part of the network decisions made by each airline, which are made with respect to any destination to which it flies.
Mexican President Andres Manuel Lopez Obrador said during his morning conference that the flight to Villahermosa is operated at a very early schedule that does not benefit him, while the flight to Merida is "doing very well" in terms of passenger flow.
In this regard, he commented that he recently spoke with Eduardo Tricio Haro, Chairman of Aeromexico's Executive Committee, about the possibility of expanding Aeromexico's flight offerings at AIFA, and said that he will seek to engage in dialogue with executives from Viva Aerobus and Volaris.
He added that more flights are being sought at the Toluca airport in order to boost the operation of the metropolitan airport system and reduce the load on Mexico City's International Airport.
"We already have the infrastructure that is required. AIFA has other advantages and, as all initial processes take time, but we are going to try to get more airlines to arrive, to have more flights," he said.
Source: A21