Aeroméxico sets new record and operates the longest flight in the history of Mexican aviation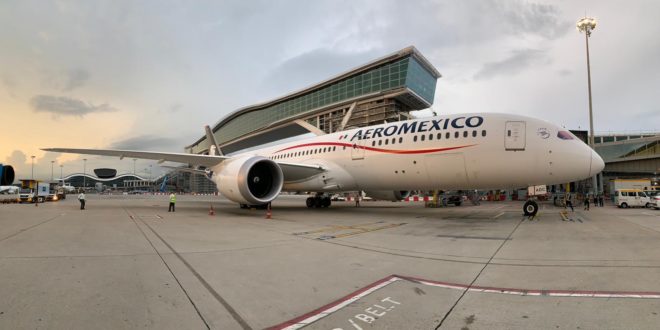 MEXICO – Aeromexico registered a new record on Friday with the longest-range flight in the history of Mexican aviation, according to what was reported in a statement. This flight became the first direct operation between the Mexico City International Airport (AICM) and the Hong Kong airport; a total of 14,170 kilometers were traveled, 55 more than in the recent flight between Shenzhen, in China, and the Mexican capital.
For this flight, a Boeing 878 airplane from the airline was used, said Aeroméxico, "in a private charter operation to transport cargo even in the passenger cabin." This plane took off from the AICM on Wednesday, September 9, bound for Seoul, South Korea, where it made a technical stopover; later, it landed on Thursday, September 10, in Hong Kong.
Subsequently, the aircraft left for CDMX and landed this Friday at dawn, after more than 15 hours of flight, the airline detailed. "I remain convinced that challenges represent new opportunities. Thanks to our customers, the Hong Kong Government and the airport authorities, today we mark a new achievement in our 86-year history. Hong Kong becomes the sixth destination we have operated in the Asian continent and the longest flight we have made. I thank the Aeroméxico family for taking the name of Mexico to the top ", declared Andrés Conesa, CEO of Grupo Aeroméxico.
Meanwhile, Stephen Phillips, Invest Hong Kong's managing director of Promotion, said: "This is a testament to Hong Kong's status as the premium international aviation hub in Asia. With its strategic location and unrivaled proximity to mainland China and many important markets in Asia, Hong Kong offers the best connectivity to aircraft that want to have a solid base in this part of the world. I wish Aeromexico every success in Hong Kong and beyond. "
Source: El Financiero