Aeromexico will cut a third of its crew due to restructuring plan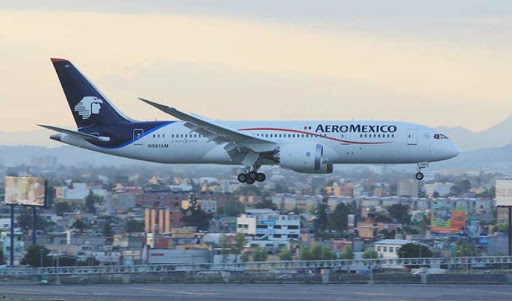 MEXICO – The financial restructuring that Aeroméxico faces will imply a reduction of around a third of its crew, as well as a new contractual model that would reduce the cost of salaries and wages for the airline by 2025.
The Mexican airline will not only reduce its workforce; there will be a reduction in its fleet as well and 46 ​​aircraft will be discharged at the end of this year.
"There is an opportunity to adjust the composition of the workforce and provide flexibility for advancement. Negotiations on long-term contract changes are expected to produce significantly more competitive results and a variable work structure, "the company noted.
Job cuts would be similar to the one budgeted for the fleet, that is, a third of pilots and flight attendants of the company would have to stop working, this as part of Aeroméxico's restructuring plan under Chapter 11 of the Bankruptcy Law in the United States .
"The reduction at the fleet level represents approximately 36.5% of the aircraft that the station currently has. The foregoing would also imply a similar adjustment at the level of operating personnel from our perspective,"said Brian Rodríguez, an analyst for the Monex Casa de Bolsa sector.
The airline led by Andrés Conesa would reduce the fixed component of its workforce, which would go from US$224 to US$65 million dollars annually.
Source: El Financiero