Aeromexico will not charge for carry-on luggage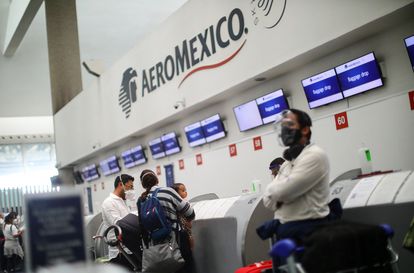 MEXICO – The Federal Consumer Protection Agency (Profeco) announced that it has reached an agreement with Aeromexico and some consumers to allow the airline to travel with carry-on baggage at no extra cost, even in its most basic fare.
"Consumers with tickets purchased at the basic fare will be allowed to board with one piece of luggage, and the airline will soon modify the terms of its fare on its sales website," Profeco said in a statement.
The agency also announced that, for not including hand luggage in the most basic fare, it placed suspension seals, as a preventive measure, on the airlines VivaAerobus in Puerto Vallarta, and Volaris in San Luis Potosi and Puerto Vallarta.
The institution stated that the placement of the seals implies the initiation of a procedure for infringement of the law, although it does not imply the suspension of the commercialization of tickets.
Source: El Economista