Aeroméxico would modify the lease of ¾ of its fleet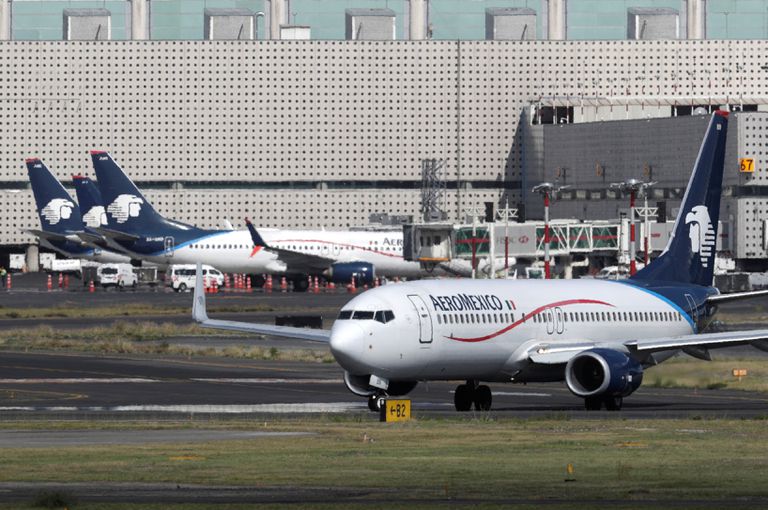 MEXICO – Grupo Aeroméxico requested the Southern District Court of New York authorization to modify the lease contracts of 72 aircraft in its fleet and go from a monthly rental for equipment to a hourly payment.
"The general stipulations indicate that, if the equipment is not used or operated, the Debtors (Grupo Aeroméxico) will not pay the rent but, among other things, they will maintain, store and give the necessary inspections to the equipment. If the equipment is used or operated, the Debtors must, among other things, pay for the use of it on a 'pay per hour' basis, "said Grupo Aeroméxico in a document filed with the Southern District Court of New York, as part of its financial reorganization under Chapter 11 of the United States Bankruptcy Law.
Likewise, the Mexican airline noted that in recent months, it has rejected the lease contracts for 19 aircraft, and pointed out that "it will probably have to replicate this action later in the future."
"In order to continue business operations on a regular basis and consider all future needs of the fleet, Debtors need the flexibility to use all their aircraft on their current operational routes," the company stated.
A PBH agreement is not a strange thing in commercial aviation. It is a contract that allows managing costs in a more effective way, according to the specialized company AJW.
Grupo Aeroméxico plans to modify the contracts of 22 Boeing 737-800 aircraft (it currently has 34 aircraft of this model); three Boeing 737 MAX 8s (out of six owned and grounded since March 2019); seven Boeing 787-8 Dreamliners (out of nine); eight Boeing 787-9 Dreamliner (of ten) and 32 Embraer E190 (of 47 that it owns).
These 72 aircraft are leased from 19 leasing companies, including GECAS, Avolon, Wells Fargo, Aercap and others. In the past months, Aeroméxico rejected the lease contracts for 19 aircraft: five Boeing 737-800, five Boeing 737-700 and nine Embraer E170. In this way, it reduced its fleet to 105 aircraft (at the end of 2019 it had 125 units). Currently the Mexican airline owns a total of 22 aircraft.
Source: A21