Aeromexico's international traffic is still depressed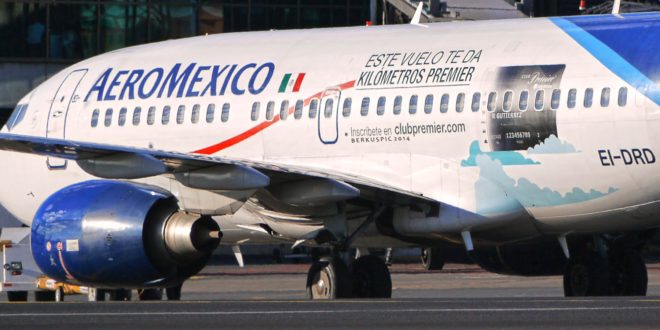 MEXICO – During September, Grupo Aeroméxico transported 91,000 international passengers, a drop of 83.9% compared to what was registered during the same month of 2019. Likewise, the airline registered a drop of 18.75% in the number of international passengers compared to what was transported during August, when it exceeded 112,000 passengers.
For October 2020, Aeroméxico has planned to restart operations to various cities in South America, which could increase the number of travelers. In particular, it will fly from Mexico City to San José (Costa Rica), Guatemala, Lima (Peru), Medellín, Bogotá (Colombia) and Buenos Aires (Argentina).
It also plans to increase its frequencies to Seoul (South Korea), Santo Domingo (Dominican Republic), Paris (France), Quito (Ecuador), Sao Paulo (Brazil), as well as Miami and Sacramento in the United States.
However, paying attention to the whole picture, Aeromexico had a 10% increase in the number of passengers transported, thanks to the recovery of the domestic market, where it transported 617,000 passengers.
The offer of the Mexican airline, measured in passenger-kilometers, decreased 70.7% compared to the same period of the previous year. The load factor for September was 64.5%, an increase of 2.1 percentage points compared to August.
Source: A21