Aeromexico's recovery will be boosted by elimination of travel restrictions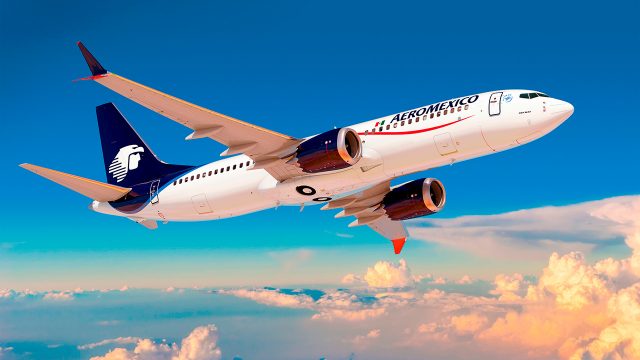 MEXICO – Grupo Aeromexico needs to reduce travel restrictions around the world to boost its recovery, particularly in building agreements with airlines that are part of the SkyTeam alliance.
According to a study presented by the consulting firm Cirium, the recent reduction of travel restrictions in the United States, imposed by the COVID-19 pandemic, could help Aeromexico rebuild its cross-border alliance with Delta Air Lines.
However, for the Mexican airline, this alliance cannot recover 100% as long as the national government remains in Category 2 with the Federal Aviation Administration (FAA).
"The elimination of other international travel restrictions will also give Mexico's flag carrier the opportunity to rebuild its alliances with other SkyTeam alliance members, such as Air France, KLM and Korean Air," Cirium said.
According to Cirium data, Grupo Aeromexico's passenger traffic is 20% below its pre-pandemic levels. In terms of frequencies abroad, the Mexican airline is offering 3,055 commercial flights out of the country, a figure 21.6% below November 2019, while its number of available seats is 19.7% lower in this period.
According to specialist, the alliances that Aeromexico has with SkyTeam airlines help its connectivity and offer passengers the possibility of having their entire trip operated by a single airline.
Source: A21