Aeromexico's revenue increases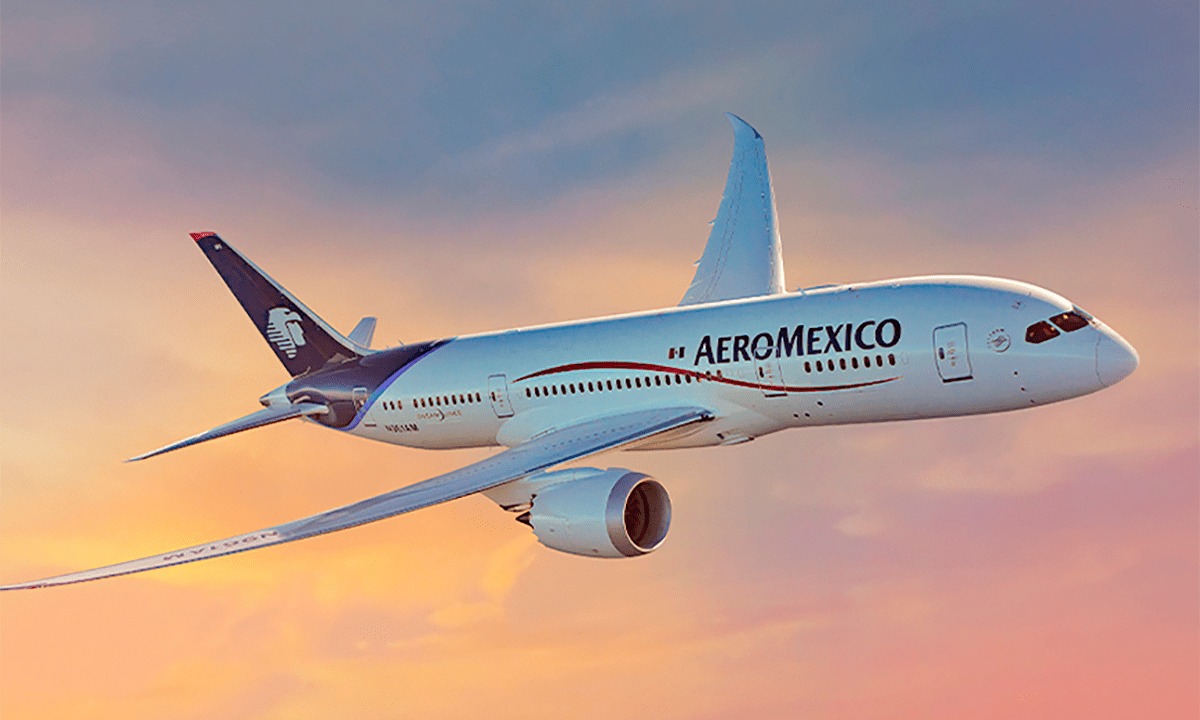 MEXICO – During the first quarter of 2021, Grupo Aeroméxico's revenues stood at US$ 343 million which although it is a decrease of 51.3% with respect to what was obtained in the same period of 2020, represents an increase compared to the previous quarters.
In this way, Aeroméxico spun three consecutive quarters in which its revenues have gradually recovered, after between April and June of last year, the Mexican airline obtained only US$131 million, a fall of 84.5 % below the income recorded in the same period but in 2019.
In the third quarter of 2020, Grupo Aeroméxico's revenues stood at 4,670 million pesos, 74.5% below the same period of the previous year; to close the year, between October and December, the airline obtained 7,170 million pesos, 58.5% below the pre-pandemic levels.
As a result of the COVID-19 crisis, Grupo Aeroméxico's operations have continued to be severely affected. During the first three months of 2021, the airline had a net loss of 4.12 billion pesos, it said in its financial report published today.
However, the airline maintained a cash balance equivalent to 881 million dollars, derived from the financing obtained under the financial reorganization scheme in Chapter 11 of the United States Bankruptcy Law.
In operational terms, the company's domestic capacity during the first quarter was 62.5% compared to what was operated a year ago, while the international capacity still remained at half, derived from the multiple international government restrictions to control the pandemic by covid-19.
In these first three months, Grupo Aeroméxico transported 3,157 thousand passengers, an increase of 8.4% compared to the fourth quarter, and a reduction of 24.4% compared to 2020. In this sense, the domestic market has recovered almost in as a whole, and only contracted 7.6% compared to pre-pandemic levels.
"During the first quarter, Aeroméxico's product strategy, which combines a focus on the additional sale of premium rate products and complementary products, showed positive results. Aeroméxico executed several initiatives designed to monetize certain product attributes, including baggage and flexibility policies. These initiatives contributed to a 7.6% increase in ancillary revenue compared to the fourth quarter of 2020, "the company said.
Source: A21