Aeronautical engineering school was inaugurated in Ecatepec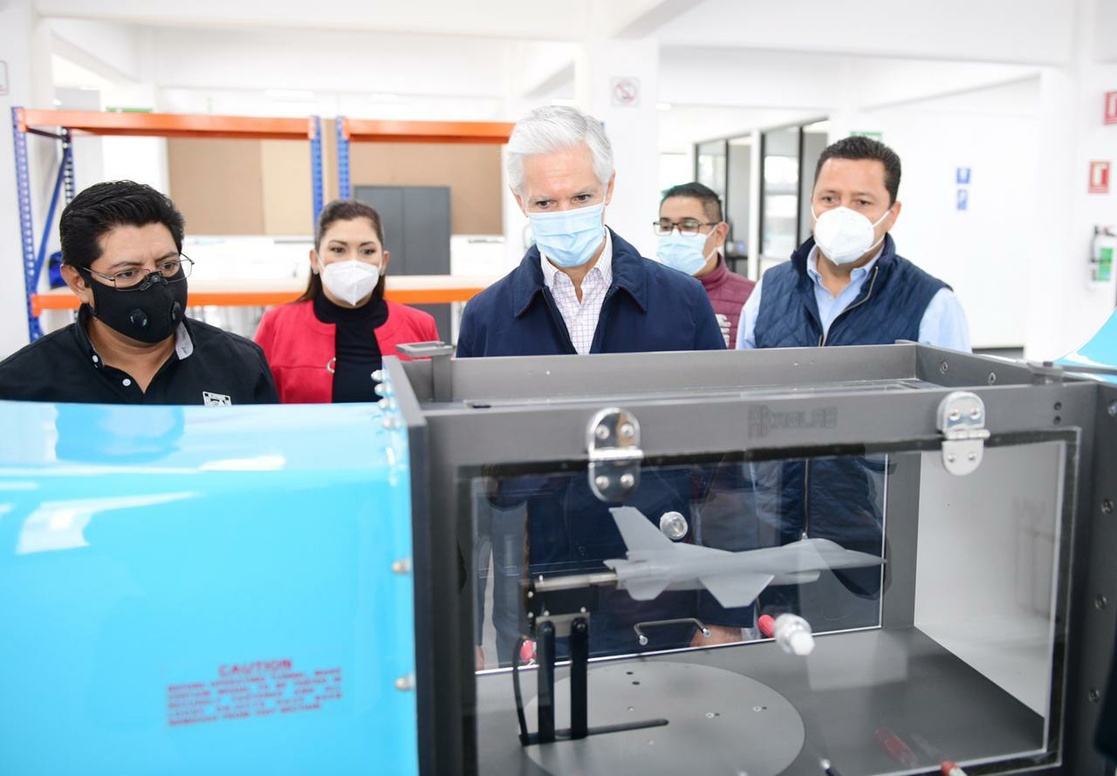 STATE OF MEXICO – The governor of the state of Mexico, Alfredo Del Mazo Maza inaugurated the Advanced Engineering Training Center in Aeronautics, at the Tecnológico de Estudios Superiores de Ecatepec, which consists of a couple of buildings with specialized equipment, which will strengthen this career.
He pointed out that the training center will promote the integration of the university community with the productive sectors and consolidate the professional training of students.
"The purpose is for university students to put their knowledge into practice, develop technology in this field of science, in order to strengthen human capital in the entity and have more professionals in innovation and vanguard areas," he added.
"We are delivering this Advanced Aeronautics Center for the Higher Education Technology of Ecatepec. We are delivering these two buildings. In addition to the infrastructure that we are delivering, we are equipping with laboratories, equipment that allows students to carry out their practices, learn. There is a virtual reality laboratory, there is another one for aerodynamics, an aerospace engineering laboratory that allows students to learn, put their knowledge into practice, develop technology and thereby strengthen our state and above all, human capital, "he said.
In the message he addressed, together with Ángel Hernández Estrada, head of the Academic Division of the Aeronautical Engineering Career, Del Mazo Maza pointed out that this infrastructure will benefit more than 1,400 students, who will be able to do internships and provide as part of their learning, services to the sector.
"We want to grow this type of specialization, here we have the capacity to receive more than 1,400 students for this specialization, and we invite them to come to the Tecnológico de Estudios Superiores de Ecatepec", he concluded.
Source: La Jornada