Aerospace industry, a key for Mexico: College of Engineers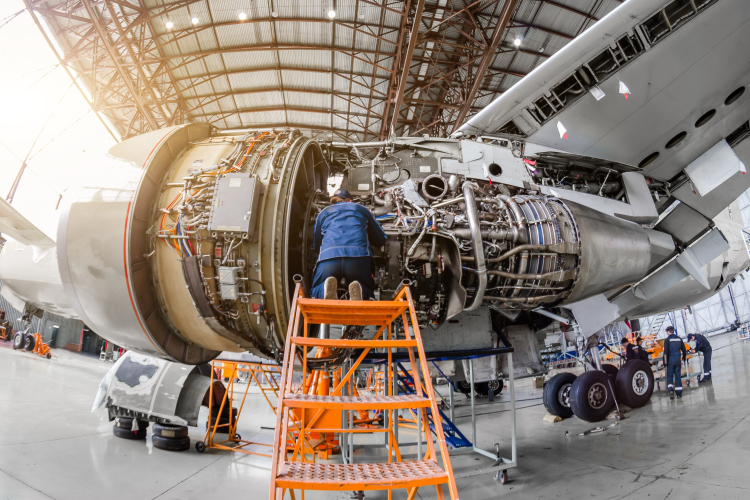 MEXICO – The aeronautical sector of Mexico, made up of passenger, commercial, civil and private transport and the aerospace industry, represented 3.5% of the Gross Domestic Product (GDP) in 2019 for the national economy, with a contribution of 1.4 million jobs (direct and indirect).
However, and due to the global COVID-19 pandemic, in 2020 we had a drop in this sector from 90 to 40%, as was exclusively recognized by Jesús Navarro Parada, president of the College of Mexican Engineers in Aeronautics (CIMA) and member of the UMAI.
The good news: it is estimated that in two more years – 2022 and 2023 – we will have an economic recovery for the aeronautical industry sector at the levels that were counted in 2019, thanks to the significant economic reactivation of the US, recently announced by its president Joe Biden.
Our country exports practically 80 percent of aerospace production to that country. In this sense, it is important to note that it will undoubtedly depend on the advancement of vaccination of the Mexican population, especially the labor sector, as stated by Jesús Navarro, postgraduate professor in the Master of Aeronautical Engineering at the Higher School of Engineering. Mechanics and Electricity (ESIME-Ticomán Unit), of the National Polytechnic Institute (IPN).
In Mexico today we have 5 large clusters, conglomerates of companies, located in the states of Baja California, Sonora, Chihuahua, Nuevo León, and Querétaro. In addition, in a minor way another conglomerate is starting up in Guanajuato, Jalisco and in the southeast region in Yucatan.
In general, 368 national and international aerospace companies have concentrated. They are practically all the manufacturers of aeronautical parts, there are companies like Airbus, Bombardier, Air France, to name some of them important.
It is incredible, and little known, that in our country doors are manufactured for airplanes, electrical harnesses for the most advanced airplanes in the world, such as the Airbus A380 or the Boeing 787. Parts for engines, structural parts and bodies for helicopters are manufactured, landing gear components, brakes, aircraft fans, a very wide range. All this production is exported 80 percent to the US, another 10 percent to Canada, France, Germany and the rest to various countries around the world.
This success story for Mexico was also replicated in the academy part, for practically 80 years there was only a career in Aeronautical Engineering at the IPN. As of this boom in the aerospace industry, today we have in the country about 25 universities that offer aeronautical engineering careers, obviously located mainly in these cluster locations. Source: El Díario de Coahuila