Aerospace industry must take advantage of nearshoring: FEMIA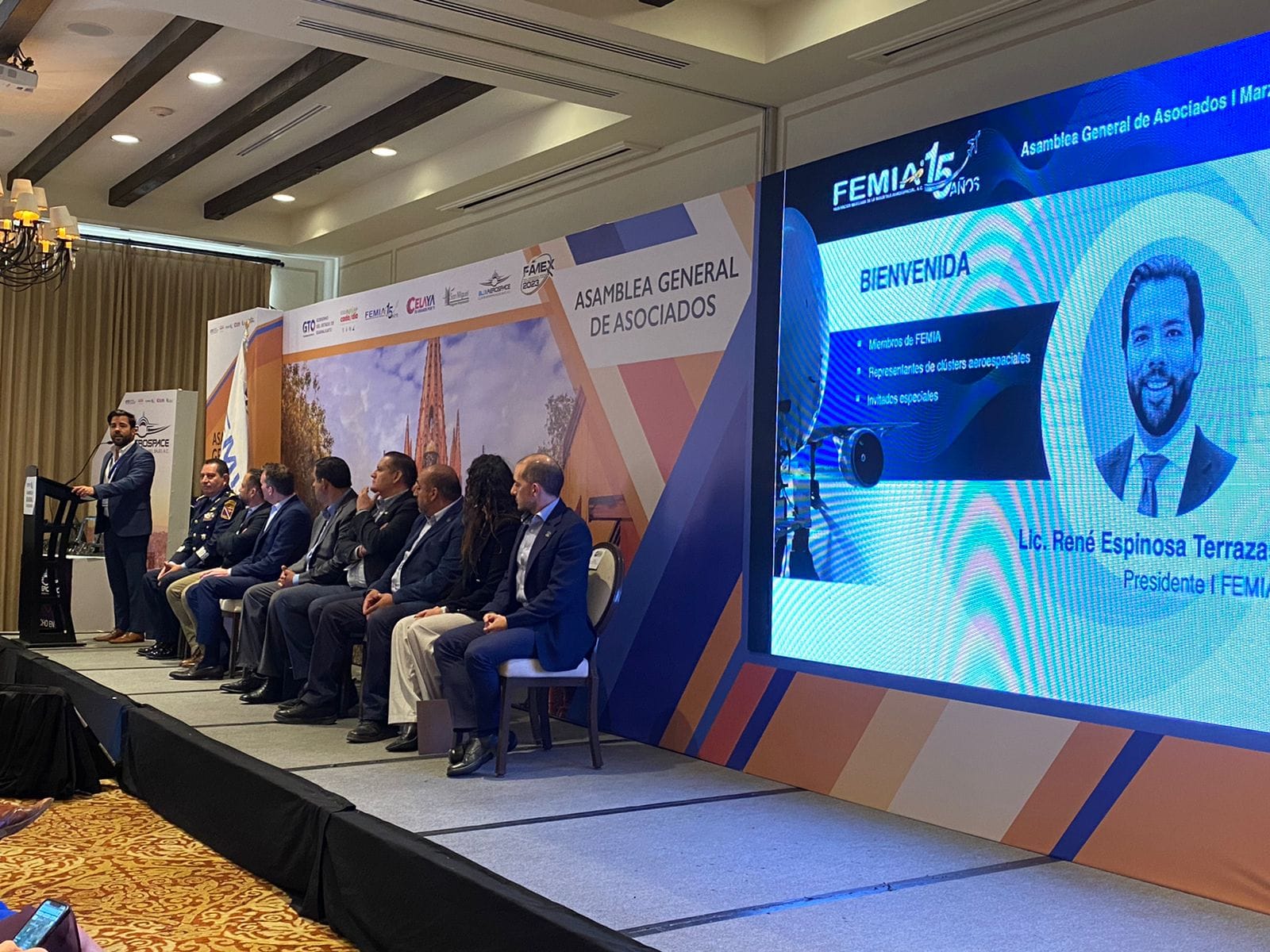 GUANAJUATO – René Espinosa Terrazas, president of the Mexican Federation of the Aerospace Industry (FEMIA) highlighted the opportunity that exists for Mexican companies thanks to the growth of demand in the sector.
"We have seen a market recovery. We will close 2022 with a recovery of 18%, which put us above US$8 billion in exports," he said during his last session as president of the Federation.
In his opening message at the first General Assembly of Associates of 2023 in San Miguel de Allende, Guanajuato, he expressed that in 2019, US$9.6 billion dollars were exported, but in the pandemic the industry suffered a significant drop that begins to recover in 2022.
The 18% growth means that there is a real recovery and opportunities are present, even though Covid-19 brought uncertainty and challenges. He commented that his main commitment as president was to keep the sector united and to talk to international organizations about regional projects.