Aerospace Park joins the T-MEC Corridor megaproject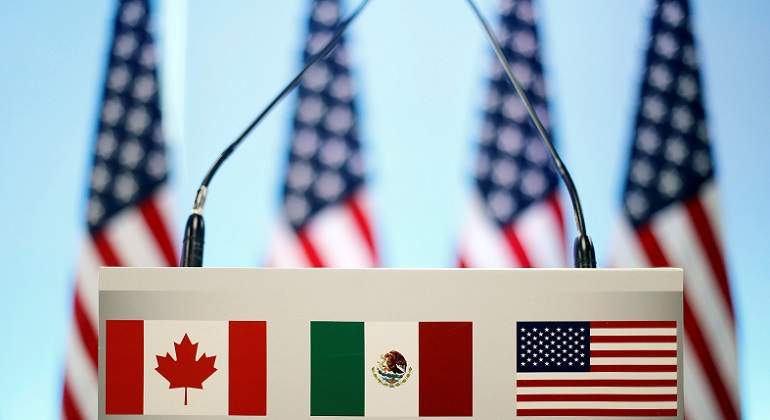 MEXICO – The MZT AeroSpace aerospace park signed an agreement with the institutional fund Caxxor Group to collaborate in the development of the T-MEC Corridor, a megaproject that aims to facilitate the trade of goods between Mexico, the United States and Canada.
This strategic corridor will aim to link the Port of Mazatlán with Durango, Monterrey, Dallas, Tulsa and Chicago, in addition to ending in Winnipeg, Canada; its development is expected to take at least five years.
According to Carlos Ortiz, general director of Caxxor Group, the initial investment of the T-MEC Corridor will be US$3.3 billion. For the first phase of the megaproject, US$1.4 billion will be allocated, in order to build basic infrastructure.
Lino Suárez Guzmán, representative of Top Brain, developer of the project, highlighted that MZT AeroSpacePark has an ideal logistics position to join the megaproject of the T-MEC Corridor, since it is located at sea level and will have a private runway.
"This is a great opportunity for the development of the aerospace industry in Mexico, which is already considered a great power worldwide, it is the sixth supplier for the United States and the 14th place in the aerospace industry in the world," he said.
Meanwhile, Víctor García, project leader on behalf of MZT AeroSpace Park, pointed out that one of the values ​​of this alliance is that they are the two flagship projects of Sinaloa.
"The vision of MZT AerospacePark is to participate in a project that will become an unprecedented transportation hub in Mexico," he said.
The T-MEC corridor will have an initial investment of US$3.3 billion, which will be allocated as follows: US$1 billion will be destined for the construction of a new port in Mazatlan, US$400 million will be invested in a new logistics center in Winnipeg, US$300 million will be destined for the construction of a new shipyard, US$600 million for 87 km of roads and US$1 billion for the construction of a logistics parks.
Source: El Financiero