AFAC requires greater proximity to the aviation industry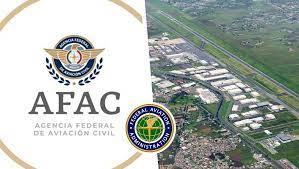 MEXICO – Within the Mexican airline industry there is a general lack of knowledge about the functioning of the Federal Civil Aviation Agency (AFAC), its committees and the laws that govern it; this makes the procedures become long, bureaucratic and lends itself to corruption practices, therefore, it is necessary a greater understanding between industry and authorities to overcome this challenge of years, said Gisela Araujo Martinez, head of the Department of Private Aviation in the AFAC.
The director explained that it is common for users to enter paperwork without first reviewing the necessary requirements, in addition to the fact that the AFAC maintains a high workload, therefore, analyzing the information for a request to be answered takes at least a week. In addition, they also depend on other areas such as insurance.
Araujo acknowledged that the authority should concentrate its efforts on improving its internal communication system and coordinating work through the physical and electronic counters, in order to reduce the levels of uncertainty faced by users when initiating a procedure at the AFAC.
In addition, AFAC also needs to promote its name, through a publicity campaign, in order to be widely recognized as the authority it is.
Source: A21