AFAC and the SCT launch initiative to boost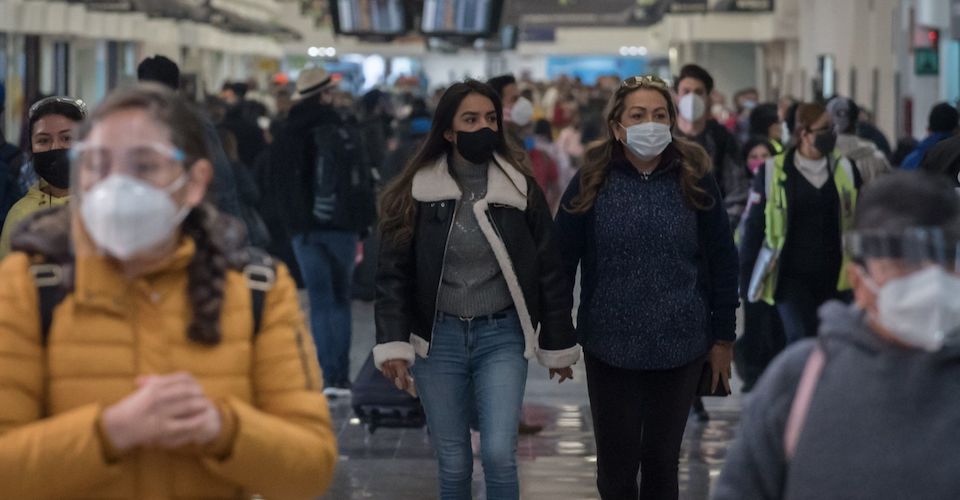 MEXICO – The Federal Civil Aviation Agency (AFAC) and the Ministry of Communications and Transport (SCT) launched the national initiative "Mexico Vuela Seguro", which together with the authorities of Tourism, Health, as well as airlines and airports, intend to recover the confidence of passengers, encourage the use of this means of transport and support the reactivation of tourism.
From now on, air transport users can access the vuelaseguro.com portal to answer the Questionnaire for the Identification of Risk Factors in Travelers in order to collect data on the health of users and maintain safety in the industry.
On November 27, the AFAC issued a Mandatory Circular outlining a "Civil Aviation Emergency Plan for Events of Public Health Importance", in order to maintain security conditions regarding the operation of air terminals and contribute to the continuity and sustainability of air transport.
Currently "México Vuela Seguro" aims to standardize measures and procedures with other actors in the airline industry, regain the confidence of the traveler and encourage strategic routes to trigger the economic recovery caused by the health emergency caused by COVID-19.
In the website, passengers will receive messages where they will be reminded to fill out the questionnaire before checking in online, people who do not meet the requirement will not be able to fly. Additionally, the application will ask users to notify their health status three days after boarding a flight.
As of February 16, this questionnaire will replace the QR code that the authorities had previously implemented, making it the only one required by the authorities prior to the flight.
Through the application, passengers will be able to obtain flight information, consult the airport sketch, access a general directory and answer customer satisfaction surveys.
It is planned to use a Compliance Platform, through which it will be possible to carry out the monitoring and evaluation of the measures, control health risks in real time, regulate trips, assist users, manage emergency plans, and verify information from saturation health sensors of spaces and thermo-detection.
So far, the Pacific and North Central airport groups have already begun to adopt it.
Source: A21