BMW resumes operations in Mexico and supports medical personnel in SLP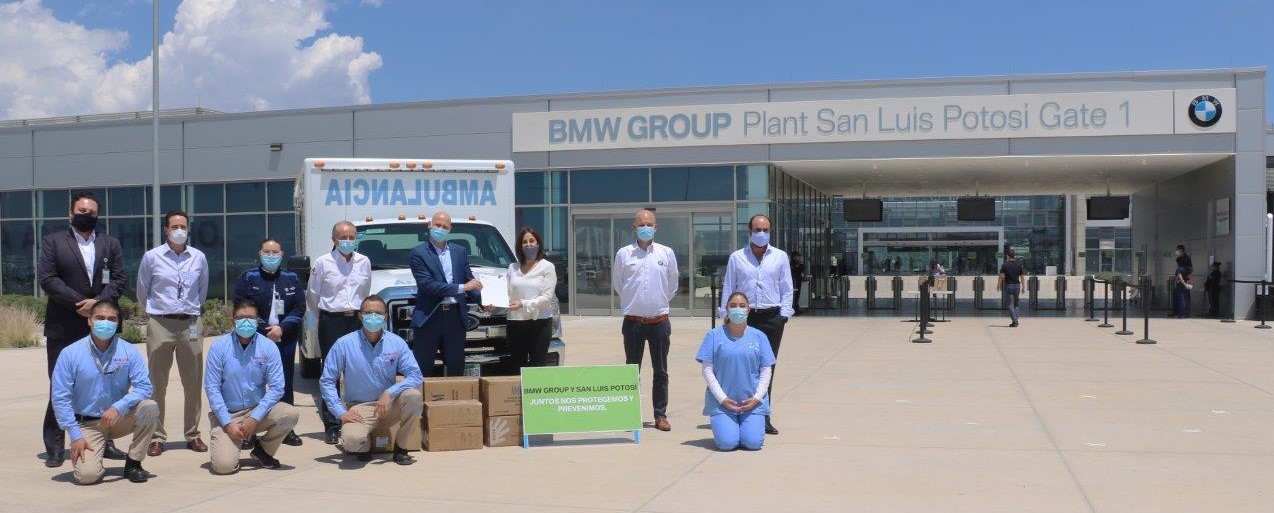 SAN LUIS POTOSI – Recently the BMW Group got prepared with the implementation of protocols and sanitary measures inside all its facilities with the aim of guaranteeing the health and well-being of its employees and their families.
In the specific case of the Plant located in San Luis Potosí, about 80 sanitary measures were verified and satisfactorily endorsed by the corresponding authorities in compliance with the "Technical Guidelines for Sanitary Security in the Work Environment" issued by the Mexican Institute of Social Security (IMSS).
In addition, the German auto maker invested US$180,000 to donate medical equipment and protection material to support personnel currently treating COVID-19 patients in the entity.
Alexander W. Wehr, president and CEO of BMW Group Latin America, said: "The company's efforts in the country to contribute positively already add to a history of more than 25 years; Today, we want to continue our legacy and reinforce our commitment to the community. We are aware of the effort made by health sector workers who are supporting the fight against the pandemic in Mexico and this is one way of contributing to their daily work,"
Likewise, Matthias Schlesiger, CEO of BMW Group Financial Services Latin America mentioned: "We are experiencing a contingency that requires solidarity with the health institutions in Mexico and we are pleased to be able to support them through this initiative".

"Since we arrived in San Luis Potosí, we have acted as a catalyst for growth, not only promoting job creation, but also collaborating on issues of education and community support to promote sustainable development in the region. The BMW Group has a strong commitment to San Luis Potosí as it is the state that opened the doors to us since 2014 for the construction of our Plant," pointed out Jörg Willimayer, president and CEO of the BMW Group Plant San Luis Potosí.
"We are part of the Potosí community and we want to contribute in solidarity. Our objective is to establish an alliance with the state to be able to overcome this health emergency together," he stressed.
Source: Cluster Industrial