Aguascalientes closes European investment worth US$64 million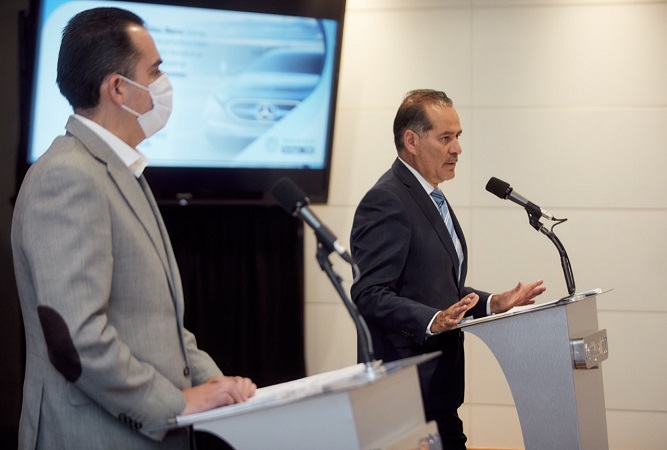 AGUASCALIENTES – The governor of Aguascalientes, Martín Orozco Sandoval, announced new investments for US$64 million from two European companies that will generate close to 1,500 new jobs.
The President mentioned that due to confidentiality issues they cannot disclose the name of the company that will soon be installed in Aguascalientes, but he affirmed that the investment will be executed in 2022 and it is a technology company focused on mobility.
"It is an important investment and the company is related to technology issues, automated systems, and electronics. It is one of the most important companies in the world in the development of technology for the mobility part," he explained.
Similarly, the governor mentioned that in view of the global shortage of chips that is affecting the industry, the government is exploring the possibility of attracting companies dedicated to the industry in order to make Aguascalientes a supplier of chips for different sectors.
For his part, the minister of Economic Development, Manuel Alejandro Gonzalez Martinez, reiterated that European companies maintain a good perception of Aguascalientes, mentioning that the state has the potential to host new expansion projects of companies already established in the state.
Source: Lider Empresarial