Aguascalientes is a reliable destination for investment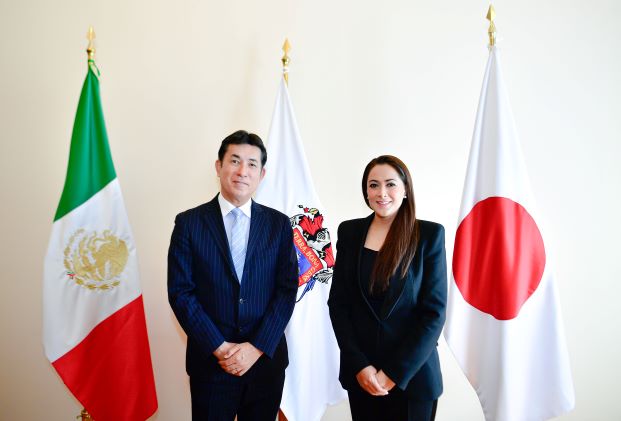 AGUASCALIENTES – During a visit to Aguascalientes, the Japanese ambassador to Mexico, Noriteru Fukushima, met with Governor Teresa Jiménez Esquivel, where he stressed that the state is a reliable and safe destination for investors.
He added that Japan will collaborate with the State Government in promoting the state in said country to consolidate more commercial and cultural exchange projects between the two entities.
During the meeting, which was also attended by Katsumi Itagaki, Consul General of Japan in Leon, Gto., the Governor of Aguascalientes endorsed the support of her administration to the Japanese community established in the state, while stressing that she will work to continue providing the necessary conditions for its development and growth.
In this sense, she thanked Japan for its confidence in Aguascalientes, since currently 60 percent of foreign investment in the state comes from said country.
"This is a clear sign of the competitive advantages that our entity offers to investors, but above all, it confirms it as one of the best destinations in the country to do business," he stressed.
Manuel Alejandro González Martínez, head of the Secretariat of Economic Development, Science and Technology (Sedecyt), said that during the year 2021, exports and imports between both entities registered a total value of more than US$1.2 billion.
The meeting was attended by Sakai Tatsuya, second secretary of the Japanese embassy in Mexico; Tsuboi Hajime, general director of JICA in Mexico, and the state prosecutor, Jesús Figueroa Ortega.