Aguascalientes seeks to expand growth opportunities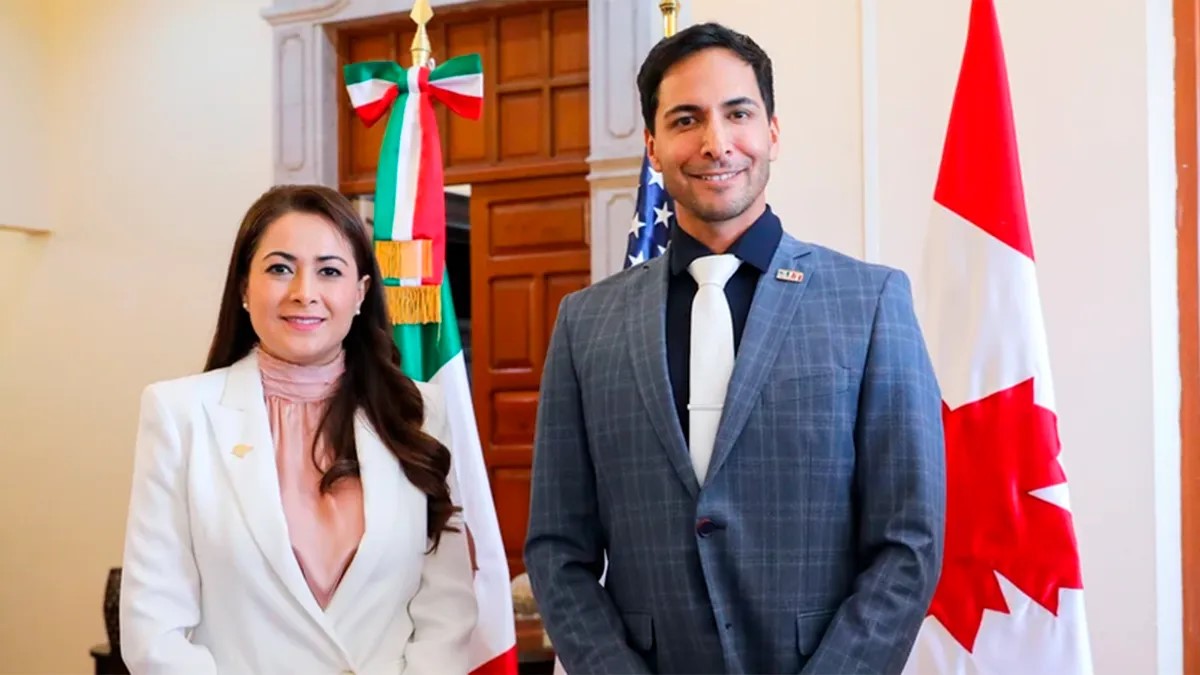 AGUASCALIENTE - The governor of Aguascalientes, Tere Jiménez, held a meeting with the president of the Canada-United States-Mexico International Chamber of Commerce, Víctor Rosales, with whom she agreed to strengthen the ties of collaboration between this organization and the State Government to promote the attraction of investments and boost the economic and social development of this entity.
"We will always be willing to work hand in hand with those who support us to make Aguascalientes the Giant of Mexico; those who are in favor of this land and its people will always be welcome," said the governor.
During the meeting held at the Government Palace, Victor Rosales was confident that with this approach, great projects in areas such as labor, manufacturing, brand expansion, export, investment or student projects will be detonated, which are promoted by the Canada-United States-Mexico International Chamber of Commerce, based in Calgary, Alberta, Canada.
He highlighted the advantages of Aguascalientes, such as its skilled labor, which is already recognized worldwide for its high quality; as well as the importance of making this type of alliances that contribute to accelerate the economic growth of the region.
"Aguascalientes is a strategic point for trade between North America and South America; we also see that it has a skilled labor force and that is a very important competitive advantage," he concluded.