Aguascalientes strengthens economic relations with Germany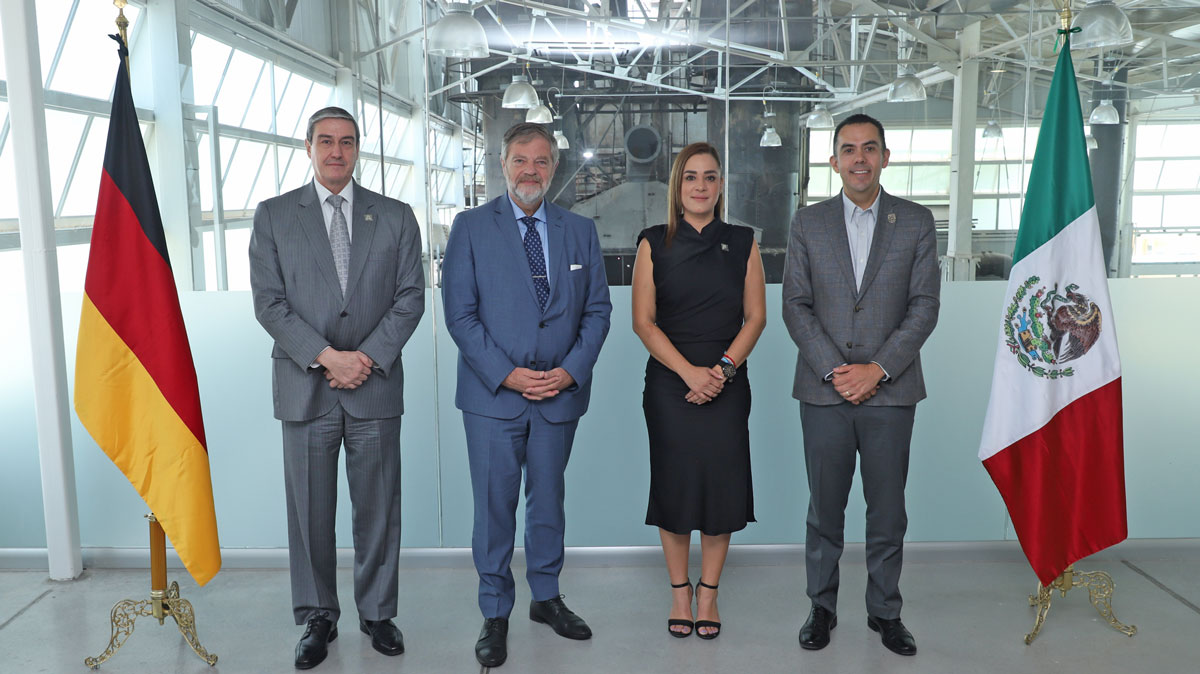 AGUASCALIENTES - The Secretaries of Government (Seggob) and the Secretariat of Economic Development, Science and Technology (Sedecyt) of Aguascalientes received the Ambassador of Germany in Mexico, Mr. Wolfgang Dold, with the objective of strengthening the relationship and economic promotion between the entity and the European country.
During the meeting, the head of Seggob, Florentino de Jesús Reyes Berlie, endorsed the willingness of the State Government to continue promoting actions that ratify the confidence that the country of Germany has with the entity, confidence that will be generated through the strengthening of productive capacities.
In this regard, Secretary Manuel Alejandro González Martínez announced that Germany is a strategic ally for industrial development in the state, since more than 20 German companies have chosen Aguascalientes as their home for the growth of their businesses, making it the third country that invests the most in the state.
Gonzalez Martinez added that the competitive conditions and the talent of the people of Aguascalientes make this land the ideal place for productive projects to consolidate and grow, thus having the possibility of offering more jobs, mainly in sectors such as automotive and electronics.
For his part, Ambassador Wolfgang Dold acknowledged the labor stability, public safety and climate of social peace in the state, these being some of the most outstanding factors for German investors to choose Aguascalientes as a destination for their investments.