AICM cancels Aeromexico's operations at T1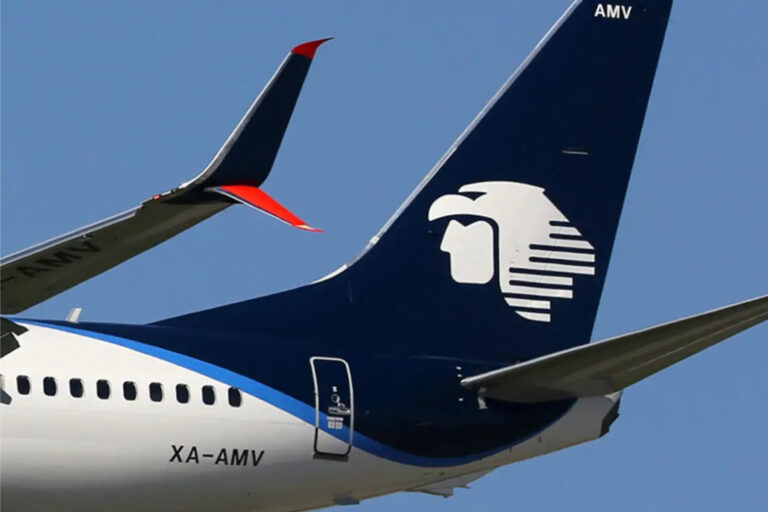 MEXICO CITY - Starting next September, the 67 operations currently carried out by Aeromexico in Terminal 1 (T1) of the Mexico City International Airport (AICM) will be moved to T2, in order to mitigate saturation, said Carlos Velazquez Tiscareño, CEO of the Mexico City airport.
In an interview with A21, the executive commented that as of that date, fixed positions 1, 8, 20 and 7 south remote, in T1, where Aeroméxico parks its Embraer aircraft, will be closed indefinitely.
"Since 2021, Aeromexico has been using these positions, which are very narrow and only Embraer aircraft can fit in them, in addition to the fact that the lounges they access are very small, so they are easily saturated," said the executive.
For this reason, he reiterated that as of September 1, those 67 operations, which represent 13% of the airline's total operations, will be moved to T2, where all Aeromexico's activities will be concentrated, including the counters.
The executive explained that the reduction in operations was achieved, but not the reduction in the saturation of people in terminal areas, due to legal reasons, since airlines began to use equipment with greater passenger capacity, generating a greater concentration of travelers in the lounges.
He reminded that the AICM has a saturation decree, therefore, it is governed by rules of the International Air Transport Association (IATA) regarding the planning of operations by the method of slots and that is only in saturated airports.