AICM continues to recover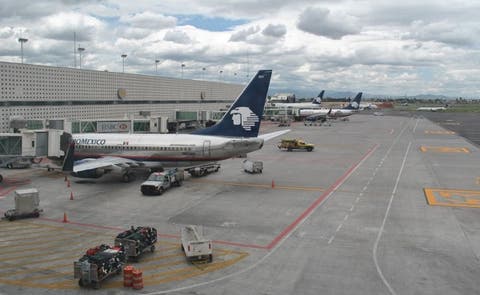 MEXICO CITY – During the first five months of 2021, Mexico City International Airport was 42% below the 2019 levels in terms of passenger traffic, showing a recovery trend against the same period of 2020 (+999%), reported the Ministry of Communications and Transportation (SCT).
During May, the terminal recorded around 25 thousand operations, 325% more than in May last year, however, recovery levels against 2019 still stand at 41% below.
According to Grupo Aeroportuario de la Ciudad de México, the air cargo segment stood at 0.2% more than in the first five months of 2019, transporting around 46,500 tons of goods.
Likewise, the SCT reported that Toluca International Airport registered higher levels in May than in 2020, however, passenger transportation between January and May has barely reached 33% of what was registered in 2019.
On the other hand, air cargo transportation at this terminal also registered positive numbers, showing an increase of 54% compared to 2019.
Source: A21