AICM registers remarkable recovery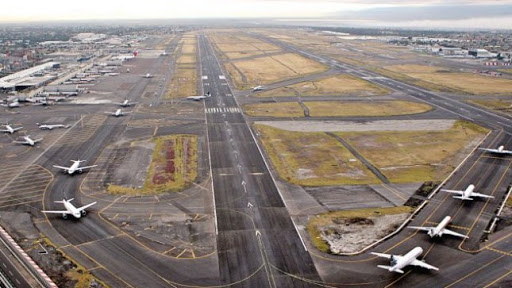 MEXICO CITY – During March, the Mexico City International Airport (AICM) served a total of 2.3 million passengers between nationals and internationals, which is equivalent to an increase of 45.6% compared to the previous month, this shows the most notable recovery since the pandemic dropped air traffic by more than 90%.
Of this total, about 80% came from the domestic market, while in the area of ​​commercial operations, the airport also registered an increase of just over 15.8% compared to February 2021.
The number of daily air operations is still below the pre-pandemic average, when there were more than a thousand takeoffs and landings per day. In March of last year, the capital airport registered a total of 27,685 operations; a year later, the figure stands at 23 thousand 54 operations, a reduction of 16%.
"In April and May, the pandemic brought activities to almost zero, at very low levels and since then the recovery has taken place gradually. What we have observed is that since June and July of last year there have been ups and downs in the recovery, but with a constant rise, towards 700 or 800 daily operations ", indicated airport authorities.
The AICM foresees that this trend will continue, especially if progress is made with the containment of the pandemic and the application of vaccines against covid-19, as well as the eventual opening of international borders that allow the return of some airlines that currently do not operate. in Mexico, as is the case with Canadians.
For the month of April 2021, a total of 19 airlines will carry out regular commercial flights at the AICM, offering a total of 1.73 million seats spread over more than 11 thousand operations that depart from the terminal. In the same period, but in 2019, a total of 24 airlines flew from the AICM with a 35% higher offer of operations, according to data from the consulting firm Cirium.
Source: A21