AICM traffic drops 35%, its worst figure in history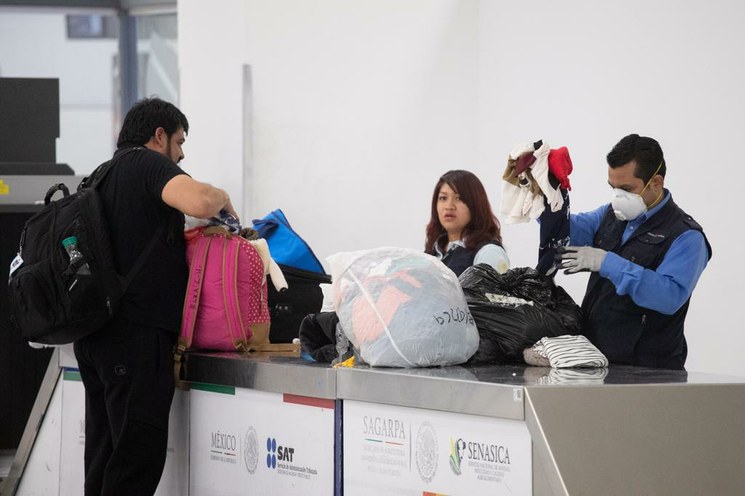 MEXICO — In March, the Mexico City International Airport (AICM), the most important in the country in terms of the volume of passengers mobilized, registered its worst negative variation in its entire history, with a 35.3% drop in the number of travelers transported through one of its two terminals.
According to data from the Ministry of Communications and Transportation (SCT), the 'Benito Juárez' airport mobilized 2,668,373 passengers, compared to the 4,122, 595 reported in March 2019, that is, 1,454,222 less than last year, mainly due to the dizzying reduction in operations during the last days of March, after the declaration of a health emergency by the Mexican government. The drop registered for the third month of the year is as well the worst performance of the air terminal since 2006, the year since the air terminal has passenger traffic information.
According to the general director of the National Chamber of Air Transport (Canaero), Luis Osorio, at the end of the third month of 2020, national airlines operated on average only 20% of their budgeted itineraries. Operations at AICM, which is Aeroméxico's operations center and where Volaris, Interjet and Viva Aerobus also fly, in addition to the main foreign airlines, have registered a decrease in recent days.
However, the drop in passenger numbers at the country's main air distribution center has not yet reached its peak. Due to the extension of the quarantine in Mexico, the rating agency Moody's estimates that the reduction in passenger traffic in the AICM could reach 45%, compared to figures registered during the previous year, in which it exceeded 50 million passengers mobilized.
Source: El Financiero