AIFA's operational capacity not yet known: GPAC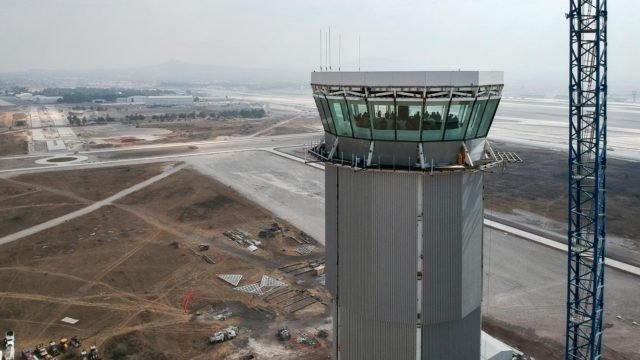 STATE OF MEXICO – Four months before the inauguration of the Felipe Angeles International Airport, which is being built at the Santa Lucia Military Air Base in the State of Mexico, its capacity has not yet been determined, a factor of great relevance that could affect the safety of operations, said Heriberto Salazar Eguiluz, president of the Mexican Association of Aviator Pilots (CPAM).
The specialist mentioned that the capacity of the terminal has never been revealed, which is extremely important information to avoid reaching a point where operations become unsafe.
This has been the information that the industry has wanted to know since the announcement of the Metropolitan Airport System, which includes, in addition to AIFA, the airports of Toluca and Mexico City.
Salazar Eguiluz added that in a risk analysis of this civilian/military airport, the lack of communication between both types of operations is a challenge, in view of which Servicios a la Navegación del Espacio Aereo Mexicano (Seneam) needs to develop a guide to coordinate movements and avoid any risk.
"The airports will be able to operate, but up to a certain limit of operations, since in the meetings that have taken place, several risks have been found that must be mitigated", he explained.
For his part, Juan Carlos Curzio, Grupo Aeromexico's director of air safety, said that they have followed up on the airspace restructuring work designed by NAVBLUE and are currently carrying out tests in simulators with the information provided by Seneam.
"All changes generate risks and the important thing is to identify each of the risk factors that exist and manage them safely," added Curzio.
Source: A21