Airbus expands in Queretaro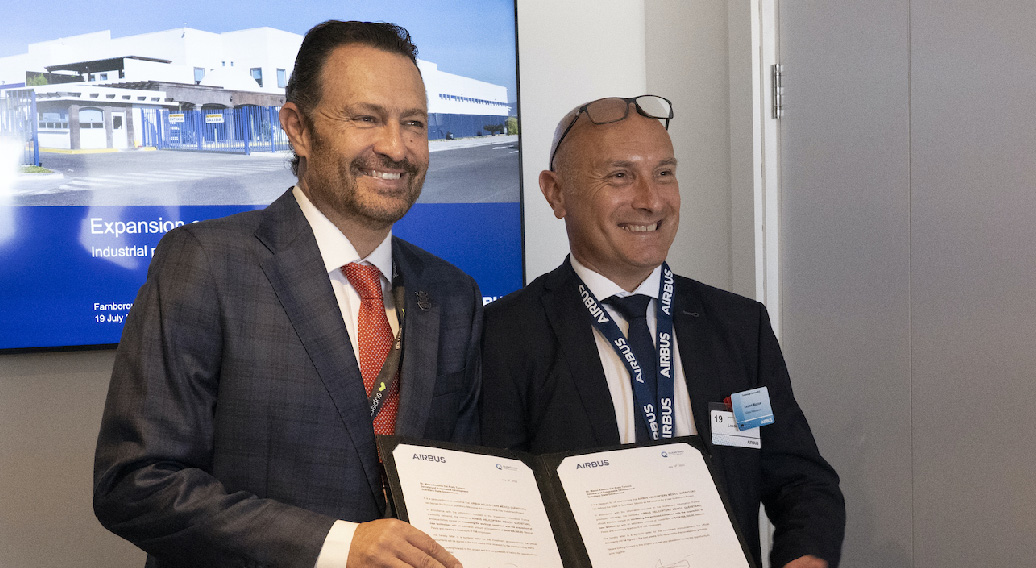 QUERETARO – The State of Queretaro and Airbus Helicopters signed a cooperation agreement to expand Airbus' industrial activities in Mexico.
This cooperation agreement with the State of Queretaro will provide Airbus with financial incentives to improve the industrial capacity of its manufacturing plant in Queretaro.
With this industrial expansion, around 200 new jobs will be created, as well as an increase in the production of passenger aircraft doors.
Mauricio Kuri González, Governor of the State of Queretaro, and Laurent Mazoué, Executive Vice President of Operations at Airbus Helicopters, signed the cooperation agreement during the Farnborough International Airshow in the United Kingdom.
"We are excited about this project that will surely boost the economic development of our region," said Kuri Gonzalez.
He added that Airbus has been a great ally of Queretaro for many years and we want to maintain and grow the great relationship between both parties.
The Airbus plant in Queretaro was inaugurated in 2013 and its facilities produce emergency exits and cargo and bulk doors for single-aisle aircraft, as well as subassemblies for helicopter parts. The plant currently employs more than 370 people and produces close to 4,000 aircraft doors annually.