Airbus requests aeronautical certifications to suppliers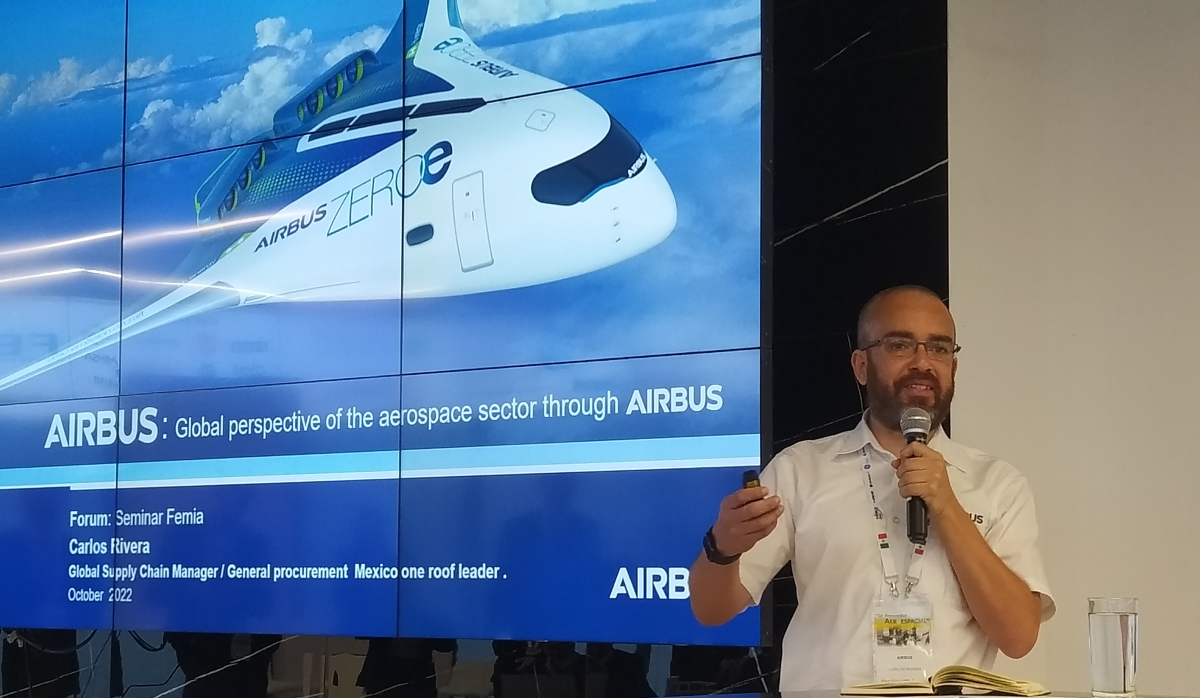 MEXICALI, BC – Airbus is developing its local or regional materials platform for different strategic commodities, but suppliers will need to have the necessary certifications such as AS-9100.
"Without those certifications it will be impossible to do business with an aeronautical company like Airbus. And it is very important to have suppliers mainly from Mexico, or from the United States and Canada," said Carlos Rivera Villalba, the company's Global Supply Chain Manager.
He specified that the company carries out a rigorous process, which includes a code of conduct, for the selection of companies, which lasts between three or four months, although it can be less if all the required documentation is in place.
During the panel Perspective of the aerospace sector through Airbus, in his participation during the Seminar "Be an Aerospace Supplier", organized by Femia, at CETYS University, Mexicali campus, Rivera added that they are looking for aluminum suppliers in sheets, plates, rivets, nuts, screws and bolts, among others.
Airbus has a presence in Queretaro with a manufacturing plant and a training center in Mexico City and another in Merida. Today there are 150 Airbus aircraft in operation in the country and 200 in the order book, 4,500 pilots trained for the A320 and it has 60% of the Mexican market.
"It was forecast to close 2022 with 354 aircraft for the different airlines in Mexico, which represents a 12% increase against 2021. The country is part of the top 20 markets," he said.
In the Defense and Space sector, Airbus has a national radio communication network, with coverage of 31 state and four federal networks, as well as the largest fleet of military aircraft in Latin America.