Amazon hires 500 workers in El Paso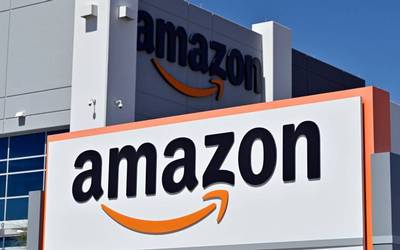 EL PASO – Within weeks of starting operations at its new El Paso fulfillment center, Amazon announced the start of hiring at least 500 full-time workers.
The company reported that the minimum wage for these hires will be US$15 per hour, in addition to offering employees comprehensive benefits such as medical, vision and dental insurance.
In addition to the industry-leading minimum starting wage, the company offers full-time employees up to 20 weeks of paid parental leave and innovative benefits like Leave Share and Ramp Back, which provide flexibility for new parents with their families in increase.
It was detailed that workers will have other innovative benefits such as Amazon's Career Choice program, in which the company will pay the university tuition of those interested for front-line employees, as part of an investment of US$1.2 billion to expand the education and training of its workforce.
The announcement of the company occurs almost simultaneously with the launch of the Family Flex program, which allows employees to have the resources to create a true balance between family life and work. This scheme includes the ability to exchange roles and shifts between colleagues through mobile platforms and create personalized activities.
Those interested can visit hiring.amazon.com to find out about the available vacancies and how they can apply to each of them. In addition, it was reported that before and after the opening of the logistics center, the company will hold a series of weekly events to hire more people.
On July 22, 2020, Amazon announced its plans to open its first fulfillment center in El Paso, Texas, with the intention of creating more than 700 new full-time jobs with industry-leading compensation and benefits. integral from the first day.
In the new 625,000-square-foot fulfillment center, Amazon employees will work alongside Amazon robotics to pick up, pack and ship small items to customers such as books, electronics and toys.
Since 2010, Amazon has invested more than $ 10.5 billion in the infrastructure of its local fulfillment center and through compensation to thousands of employees in the state.
Source: MEXICO-NOW Staff